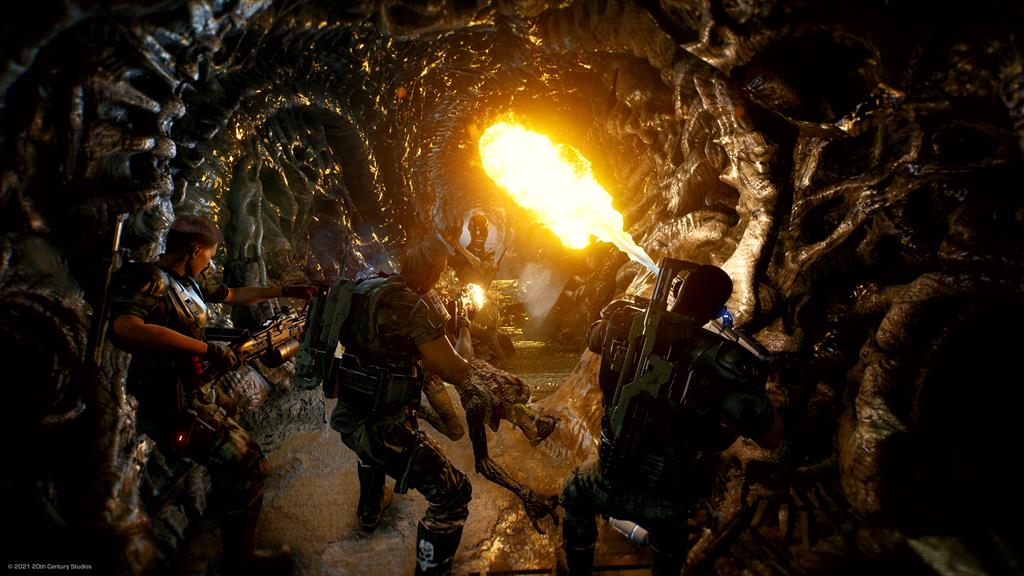 In space, no one can hear you scream about how the Aliens franchise has more good films than bad ones these days. What began with the tense 1978 space thriller evolved into an action-horror flick with James Cameron's Aliens, continued with the very weird and ahead of its time Alien 3, and pretty much had a last hurrah in the underrated Alien: Resurrection at the cusp of a new millenium.
And then it all went downhill from there, but at least Aliens: Fireteam knows where it wants to pull its source material from! Recently revealed, the three-person co-op shooter may have you exploring seemingly-abandoned Weyland Yutani outposts and dealing with murderous genital monsters, but it definitely plans to have plenty of lore for players to sink their teeth into.
"Aliens: Fireteam is a cooperative shooter, but it's here to tell a new story too, and there's a cohesive narrative spread across its campaigns," developer Cold Iron's head of studio Craig Zinkievich explained to IGN.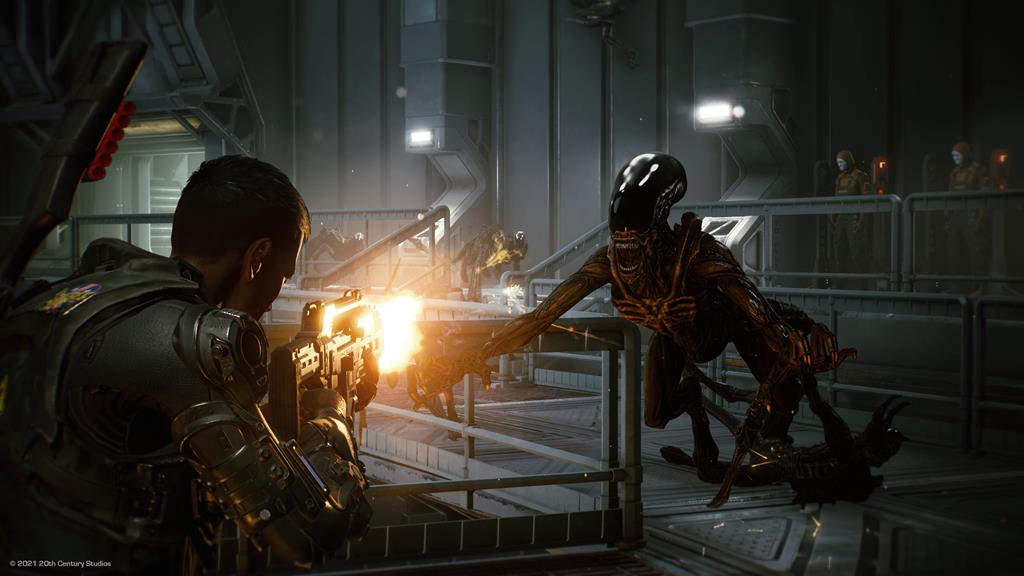 Colonization has exploded, there's a lot of new developments, your battalion is sent out to patrol the lawless frontier that exists out there. On the way, your ship picks up a distress call from LV-895.
According to Narrative designer Chris L'Etoile, Aliens: Fireteam is set against the backdrop of the passing of the Colonial Protection Act in 2187, which basically boiled down to a more active government telling Space-Amazon to stop being absolute dicks to its employees. Humanity's highest giverning body has decided to take a more active role in the affairs of colonies situated in the outer rim of human expansion, and as a Colonial space marine it'll be up to you to explore colonies and check that everything is A-OK. Spoiler: Everything is not A-OK.
When Aliens: Fireteam kicks off, it'll be set in 2202, 23 years after the events of Alien 3. While that film is canon, the game will be drawing a few influences from the non-canon work that William Gibson produced for the film when it went through development hell, such as including the faction of The Union of Progressive Peoples. Weyland-Yutani and Armat Battle Systems will of course be featured as brands that offer an arsenal that you'll find useful, with android-manufacturer Hyperdyne Systems also having a role to play in the story.
""In our timeline, they have a weapons manufacturing arm that provides guns to whoever's going to buy it – including colonists, corporations, and the UACM definitely buys their stuff because it's a little more experimental – and as a game, it lets us branch out a little from what was seen in Aliens," Cold Iron added.
It has been a while since we've gotten a good Aliens game, and with Creative Assembly applying a healing ointment of Alien: Isolation to the burn left behind by Aliens: Colonial Marines, now's the time to jump back into the fray. Aliens: Fireteam is shaping up nicely judging by the preview content that has been seen so far, and the developers definitely sound like a passionate group of fans who are aiming to make the game look and feel as authentic as possible.
Last Updated: March 25, 2021