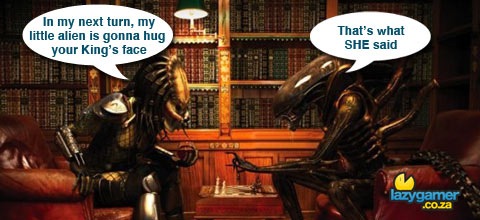 Firstly, if you haven't already read my hands-on preview of Aliens vs Predator, then go and do that right now.
It's no secret that I am a big fan of the Aliens vs Predator games, and the biggest reason for that has always been the incredibly fun multiplayer modes. The great news is that a multiplayer demo hits today for pretty much everything. So no matter if you prefer a PC, PS3 or Xbox 360 the demo will be available on Steam, PSN and Xbox Live.
The demo will give you access to all three different species and will be able to hit some deathmatch on one of the games maps, titled Refinery. An actual shame that they didn't rather include one of the other modes that made it so popular in the past.
The full game hits on the 19th of February.
Source: CVG
Last Updated: February 4, 2010