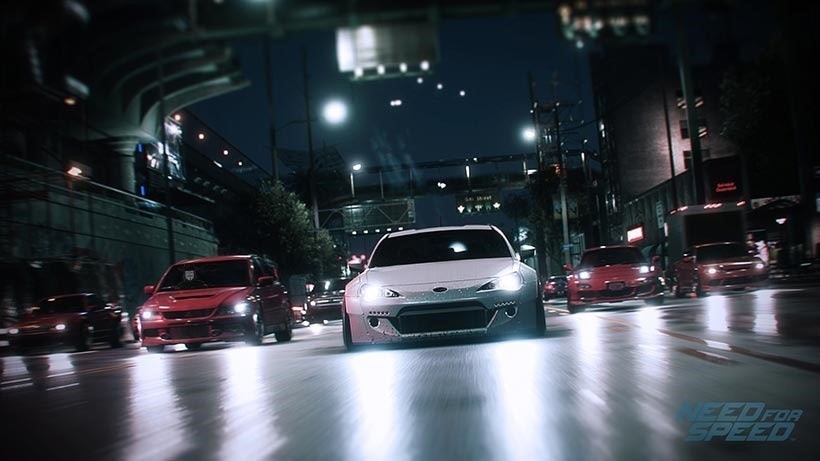 I'm busy with Need For Speed right now, and my initial impressions are simple: It's a solid racer built around a world where you're constantly being stalked by five audition rejects from the Fast and the Furious who constantly badger you on your cellphone. Honestly, I'm expecting one of them to ask me if I want to go bowling.
Here's one thing that I have yet to see in Need For Speed however: Micro-transactions. EA games have been notoriously riddled in the past with those payment options, nickel and diming players for ever scrap of coin that they possibly could. So it's delightfully refreshing to see none of that in Need For Speed. And that's an idea that developer Ghost Games intends to maintain.
"Honestly, hand on heart, there are absolutely no plans to charge for content in this game," creative director Craig Sullivan said to Vice.

We're going to give you everything for free. I've seen the plans for what's going to happen over the next few weeks and months – there's nothing in there, by which I mean, we don't even have the ability to charge you in the game. There's no store to speak of.

Everything we're doing is focusing on listening to what the fans are asking for. They're certainly not saying to us, "Can you build a load of stuff and charge us for it?" They're not saying that, so we're not doing that.

I know some people when we do press like this, they say, "Yeah, but I'm sure it'll all change in a week or two, or six months." It's not going to. The plan is that there are no transactions in this game.

All of the content that we're going to give you – a pretty substantial amount in the future, starting pretty soon – is going to be free.

That's what players deserve.
And that's something that I can get behind. It's a risky move for a game that needs to be constantly-online, but it's going to generate some good will. It also seems to be a trend right now with racing games, as DriveClub recently released a new update that brought private multiplayer lobbies to that game.
The game is out this week, although reviews haven't been going from 0-10/10 in the scoring department.
Last Updated: November 5, 2015