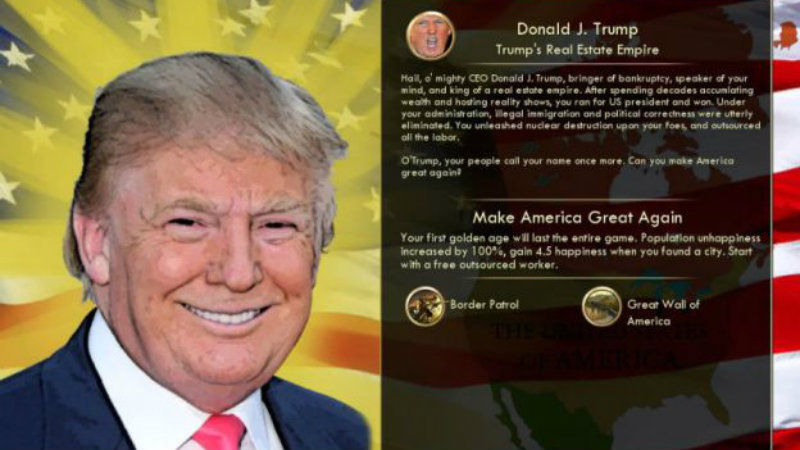 According to Steam, I have spent 182.5 hours in Civilization V. 100.1 hours back when I shared a Steam account with my other half, and 82.4 hours on my own account. I still only have 34% of the achievements, none of which translate into university credits. But thanks to a new partnership between Take Two and GlassLab, everyone's favourite history simulator could become part of school curricula.
Developed by Firaxis, Civilization V is a critically acclaimed game that has earned a ton of awards. But with a new partnership, 2K is looking to create CivilizationEDU, which will add learning analytics to the experience. Sid Meier, the Founder of Firaxis games and guy whose name is always a prefix to all Civilization games, explained:
For the past 25 years, we've found that one of the fun secrets of Civilization is learning while you play. We've always focused on entertainment first, but we believe that our players – young and old – enjoy learning, even if they don't always enjoy education. Civilization players find fun in discovering new civilizations, running into famous historical leaders, and charting their own version of human history. Along the way, players learn valuable lessons from their success and failures and are able to try again, employing different choices and strategies. We're absolutely thrilled to be partnering with GlassLab and I am excited to see CivilizationEDU in classrooms next year.
I can certainly attest to the casual and passive learning that has taken place while playing Civilization. There are plenty of Wonders of the World that I learned a great deal more about through the game than I might have known otherwise. The same goes for military units – I never really cared that much about military history, but it's a lot more intriguing when you're looking to upgrade your units and see how you can exploit their new strengths over specific terrain. Added to this, students can learn unique problem solving skills regarding diplomacy, economics and technology.
In addition, GlassLab Inc. will add a learning analytics engine to CivilizationEDU to capture students' progress and assess their problem-solving skills – harnessing the popularity and innovation of interactive entertainment and turning it into a powerful tool for the classroom and alternative to standardized tests. Teachers who use CivilizationEDU will have access to an online dashboard that will provide reports on students' progress, demonstrating how in-game accomplishments relate to problem solving; developer diaries; gameplay tutorial videos, and instructional resources, including an in-depth gameplay guide and lesson plans aligned to academic and 21st century standards.
So instead of taking a standardized test you might be ask to complete a scenario in Civilization? Now that's a kind of education I can get behind. I love that games are increasingly used as educational tools. Minecraft is already helping with city planning and teaching kids programming, so why not use Civ to impart historical, cultural, technological and economic knowledge on students? At least then I could call my next attempt at beating the game with all world leaders "studying".
Last Updated: June 24, 2016