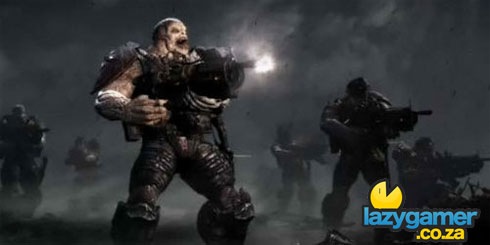 [Update: CliffyB has just confirmed that the female character is, in fact, Anya here on Twitter]
As expected, Cliffy' B's big reveal on Jimmy Fallon's Late Night Show was indeed Gears of War 3. I'll not say too much about it for those of you who've yet to see the trailer, dubbed "ashes to ashes." Just know that the war between the COGS and the horde rages on, Marcus Fenix still looks completely bad-ass, Dom seems to have let himself go and there's something large with tentacles – and quite possibly the coolest staple gun in shooters; the double-barrelled shotgun. Alright!
There may also be a COG with breasts – and that's never a bad thing. It may actually just be a male character from final Fantasy, I'm not sure. The music in the trailer – evocative of the original Gears' Mad Word is Heron Blue by Sun Kil Moon. Hit the jump to have your senses raped by awesomeness.
Last Updated: April 13, 2010