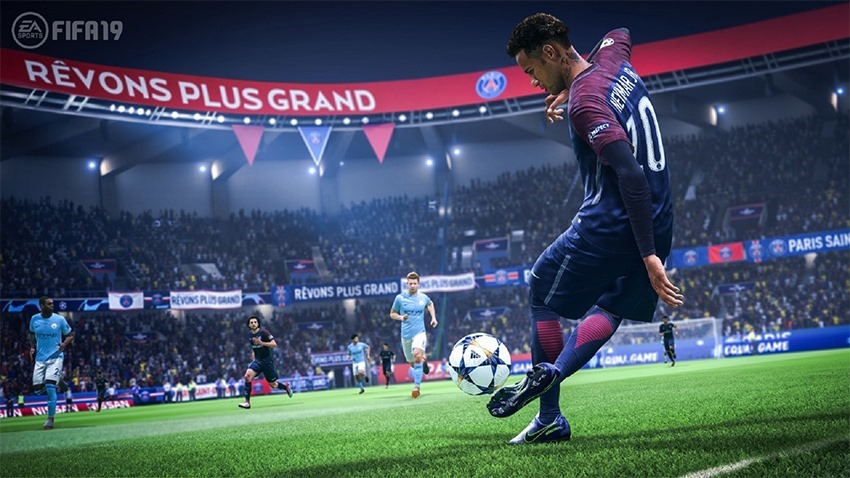 The Battlefield V delay, along with reports that the game isn't pre-ordering well have already hit EA's bottom line. Thanks to reports that Battlefield V pre-orders are tracking 85% below Call of Duty: Black Ops 4's and lower than previous Battlefield games, EA's stocks are down 9%.
EA would like to remind you that their little financial blip hardly matters. Why? Because they have FIFA to prop them up as always. FIFA 19 is out at the end of this month, and it will sell like proverbial hotcakes, because it's FIFA.
The last one sold by the bucketload, with 24 million copies making their way to football fans. Few franchises can manage those kinds of numbers. Just the sales alone make EA a tidy sum, but the further monetisation through FIFA Ultimate Team probably makes them even more. On top of that, the FIFA mobile games have been downloaded 193 million times.
FIFA itself has sold over 260 million units over the years, securing EA's financial future for years to come. There are also millions of players playing the free-to-play online FIFA games in Asia.
"For millions of players around the world the FIFA franchise has become more than just a game – it's as big a part of their football DNA as the teams they love," said Aaron McHardy, Executive Producer for EA SPORTS FIFA. "It has been incredible seeing the passion from our fans at Gamescom, as thousands of players got their hands on FIFA 19 featuring the UEFA Champions League, with hundreds of thousands more seeing the next chapter of Alex Hunter's journey. Football is a sport that can unite the world through play, and whether it be through console, mobile, competitive gaming or regional experiences like FIFA Online 4 in Asia, we are excited to find more and more ways to connect players to the world's game."
Yeah…EA will be just fine.
FIFA 19 is coming to PC, PS4, Xbox One and Nintendo Switch on September 28.
Last Updated: September 6, 2018