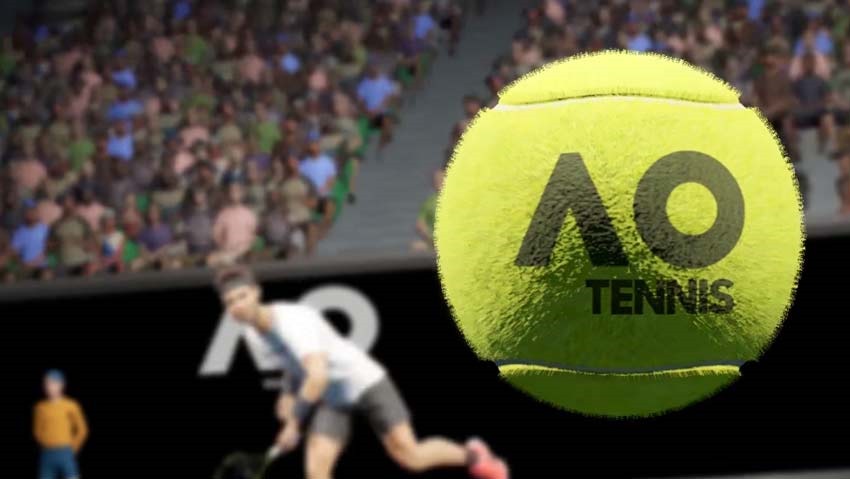 I've got an odd fascination with tennis. Watching a fuzzy yellow ball being back and forth across the court is strangely mesmerising stuff. Back…and forth. Back…and forth. Back…and forth…Back…and forth. While I'm also equally interested in the use of the Klingon language that is utilised whenever a serve is punctuated with as much noise as possible, I'm kind of pining for the days when a new tennis game will be unleashed.
A sport of kings, that plays out like a larger version of its big brother ping pong. Great stuff. And more than ready for a comeback, as Ashes Cricket developer Big Ant have announced that they'll soon be serving up AO Tennis. If the title wasn't a dead giveaway, then here's the gist of the game: It's based on the Australian Open event, has Tennis Australia collaborating with the studio and will feature dozens of licensed players in the roster.
Taking the game a step further, AO Tennis will also incorporate historical data on these players, allowing for an athlete who behaves the way you'd expect them to if you ever watched them play a match on TV. "With previous tennis games, the world #1 would be challenging to beat, because his or her in-game attributes would be set to merely make fewer errors," Big Ant CEO Ross Symons said in the reveal announcement via IGN.
That worked well at the time, but we've taken things to the next level. In AO Tennis Rafael Nadal is the hardest player to beat because in game he plays like his real-life counterpart; he plays a game style befitting the #1 player in the world.
Meanwhile, the character model that I sent in to the fellas at Big Ant, behaves exactly like you'd expect him to: Operating in a blind rage the second he loses any advantage and constantly attempting to give the chair umpire a tennis racquet enema. Oh it was in dammit. It was in. If you fancy giving your fuzzy balls a digital whack, AO Tennis will drop just in time for the Australian Open in the southern hemisphere, for PS4 and Xbox One.
Australia and New Zealand get to hit the court first on January 26. Dates for everyone else still need to be determined, but if you cause enough of a racquet then I'm certain that the release date will be sped up though.
Last Updated: December 5, 2017