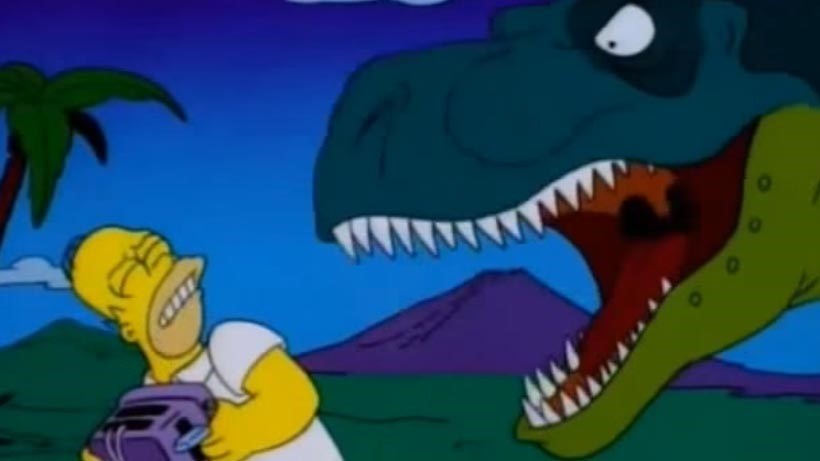 I've had my eye on Ark: Survival Evolved ever since it launched on PC a while back. Essentially Minecraft crossbred with Jurassic Park, it's a survival game taken from one naked extreme to another as you fight your way to the top of the food chain using everything from spears to lasers. Provided that you have enough berries of course.
An Xbox One version has been promised since E3, and it looks like you'll be indulging in that Dino-Rider fantasy rather soon. Ark: Survival Evolved will launch on Microsoft's big black box on December 16, in an in-development version. It'll cost you $35, a few greenbacks more than what you'd pay for it on PC.
"Gamers want new experiences on their consoles, and we feel that Ark, which is one of the few dinosaur games on the market, and one of the only, if not the only true multiplayer survival games on console, will bring that fresh gaming experience that helps define this generation," Studio Wildcard co-founder and creative director Jess Rapczak  said to IGN.

Everything that's in the PC version right now is on Xbox. ARK has been in Early Access development for six months, and the amount of content has easily tripled in that time while the game systems have become much more mature. XGP gamers are getting the benefit of all that work with a game that is much closer to launch than the one that hit Steam back in June.
That's quite a bit of content then, especially if you're into skins. Don't expect the Xbox One version of Ark to have as many updates as the PC version either, as Studio Wildcard's plan is to "keep content parity between the Xbox Game Preview and PC versions of the game."
Ark will also hit PlayStation 4 eventually, sometime in the US summer. Now if you'll pardon me, I'll need to practice my best Nicolas Cage impression for my first encounter with the bees.
Last Updated: December 10, 2015