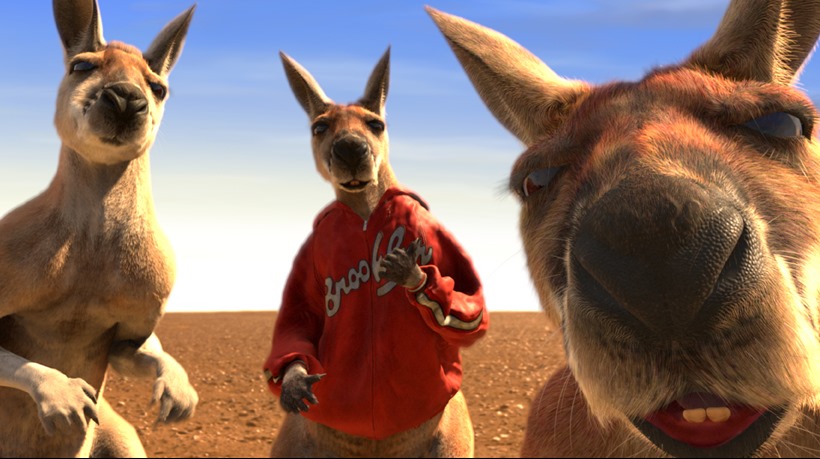 Ark: Survival Evolved isn't your average game. Part survival simulator, part Jurassic Park experiment gone wild, it's also the kind of game that beautifully captures the idea of being stabbed in the back. But beyond that, it's also home to all manner of creatures that want you to hop on and go for a ride. And right now, Ark: Survival Evolved has added the cutest bouncer from Australian pre-history to its ranks.
The Xbox One version of Ark got its first significant update, adding more servers, content that matches PC build v231.9 and lots of other tweaks. It also added the Procoptodon, which Wikipedia describes as:
The largest known kangaroo that ever existed, stood approximately 2 m (6.6 ft). They weighed about 232 kg (511 lb). Other members of the genus are smaller, however, and Procoptodon gilli is the smallest of all of the sthenurine kangaroos, standing ~1m tall.
That's just adorable. The Procoptodon allows players to bounce over any obstacle and has space for a side passenger to fire off a few rounds. Look, most of the native fauna in Australia is designed to mercilessly kill you as the continent was designed by a deity that had watched a SAW marathon, but death by giant kangaroo sounds like a fantastic thing to have engraved on a tombstone.
Here's the rest of the patch notes, if you're wondering how the recent update will affect your quest for better pants:
All the PC Functionality, Fixes, & Content up through PC version v231.9 (Fireplace, Procoptodon, Dino Rebalance, etc)
Fixed Cave Loading crash/fall-thru
Improved performance: better framerate, less stalls
Fixed crosshair not appearing
Fixed some cases where you could lose character save data in local mode
Fixed fur armor colorization
Added 100+ more Official Servers
Improved speed of server listing
Fixed Taming Dinos losing Inventories/messed-up-Inventories upon reloading singleplayer save game
Fixed a memory leak that was typically causing crashes around the Volcano area
Increased server difficulty from 2.0 to 4.0, same as PC
Ark: Survival Evolved is currently going through testing on the Xbox One Game Preview Program. It'll be hitting a wider release later on in the year for the Microsoft console and PS4.
Last Updated: January 18, 2016