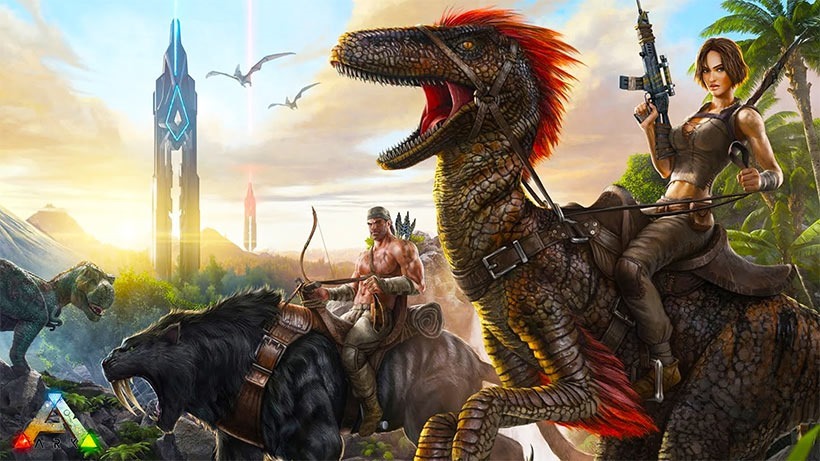 ARK: Survival Evolved is doing rather well – and for good reason: it lets people ride on the backs of dinosaurs. The survival, crafting, adventure, avoid dickish players (I like to call them ARKseholes )online game is an intriguing one to play – provided you have a beastly machine. The game as it stands right now isn't the most optimised, so you do need some rather beefy hardware to make the most of it – but that's not stopped it from selling over 2 million copies.
Spurred on by the current 33% off sale, ARK: Survival Evolved has soared past the 2 million copies sold milestone, despite being an unfinished game that's in early access. It's the sort of game many people obviously want; forebears like Rust and DayZ have also sold millions of copies – and neither of those are what you'd call "complete" games either.
While I can't say I like the Early Access model all that much, in the case of games like ARK and Rust, they wouldn't exist otherwise. The game is gorgrous and fun, and going for just $20 at the moment. You can pick it up on Steam here.
"As a man or woman stranded naked, freezing and starving on the shores of a mysterious island called ARK, you must hunt, harvest resources, craft items, grow crops, research technologies, and build shelters to withstand the elements. Use your cunning and resources to kill or tame the leviathan dinosaurs and other primeval creatures roaming the land, and team up with or prey on hundreds of other players to survive, dominate… and escape!"
Last Updated: October 9, 2015