We're nearing E3, and while most of you are excited about the reveals and announcements, I can't wait to see how the Nintendo Switch performs as a platform for esports. Splatoon 2's Inkling Invitational and ARMS are debuting at E3 as an esport, but ARMS is hoping to revolutionize the way we see competitive gaming.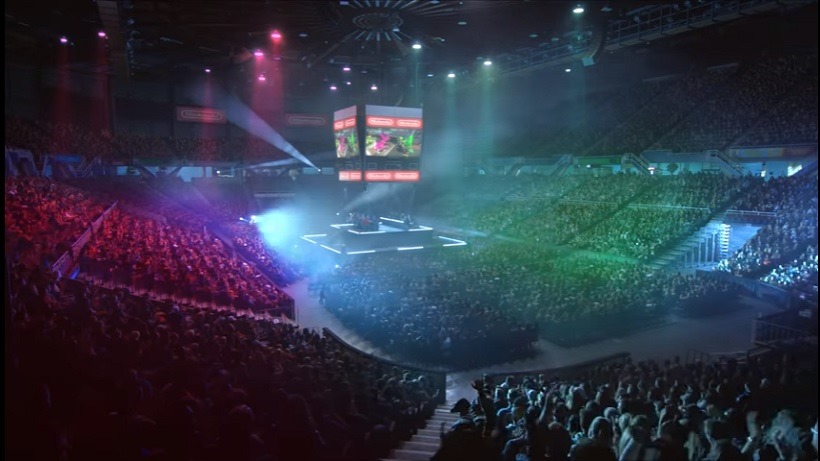 It's always a refreshing thought when producers and developers show enthusiasm for esports when promoting their games. In a recent interview with TIME magazine, producer Kosuke Yabuki spoke about the depth of ARMS and how it will hopefully be unlike any other fighting game which currently resides in the competitive rosters. The ARMS event, which will headlined by Street Fighter legend Alex Valle, is an important moment for Nintendo as it's one of their first in-house esports events in ages and continued support is what the game needs in order to take competitors to a new space in competitive fighting titles.
Motion-control has always been a touchy subject as its execution has always seems clunky and imprecise. This would make for a tough competitive game, but Yabuki feels otherwise:
"I think that's a great take, and I actually think Arms might be the first game that has such depth with its technique in its motion controls," Yabuki told TIME, "I think it would be great if Arms were to become an eSport, but it's not quite clear yet whether Nintendo will go down that path and become a proper eSport. It's not a certainty yet that Arms will be a huge hit with people. We'll see how many people play. But if it does go down that route, we'll see what Nintendo as a company does with eSports."
Two important questions were brought up in his statement. First of all, for an esport to succeed the gaming community needs to accept it, and secondly, investment and interest from Nintendo will also dictate the future of the game. The tough thing about Nintendo is that their products have mostly been aimed towards casual fun, but that seems to be changing as we're still hoping both Splatoon 2 and ARMS kick off as hopeful esports titles on the Switch.
Like esports?
Check out esports central
Last Updated: June 5, 2017