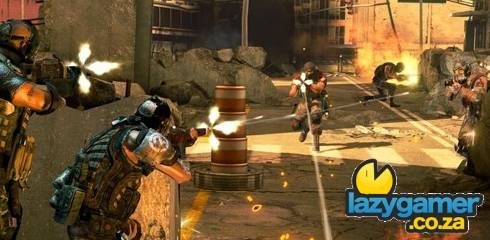 There are some of us around these parts that don't like the cinematic trailers that are being released by videogame companies at the moment.
I can understand their point really as the new Army of Two trailer after the break has absolutely no gameplay, better graphics than we can expect and really doesn't tell us that much about the game.
But it really is awesome, like free mini bite sized movies for us to enjoy.
In today's free movie we get to see a women get smashed by a bus, buildings getting blown up and general panic and destruction abounds.
Last Updated: December 11, 2009