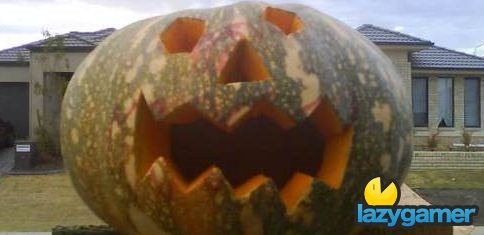 Meet Mr Nicey my very first attempt at carving a pumpkin and getting into the spirit of Halloween.
Thankfully EA is way better than me at this sort of thing and has released a Halloween themed trailer for Army of Two instead. It shows absolutely nothing about the game but I do enjoy the humour.
I have a feeling I would also part with a lot of my stuff if they asked so nicely.
Last Updated: October 30, 2009