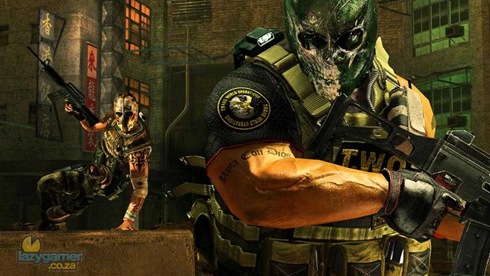 EA Have officially announced the sequel to Army of Two entitled "Army of Two: The 40th Day".
The original Army of Two wasn't a contender for Game of the Year but what it did do very well was implement the idea of real co-op play and for that alone it was pretty well received in the end.
I expect EA have learnt from the criticisms of the first game and will be improving it wherever they can.
They are also promising more co-op moves and strategies that has resulted in a more organise and immersive co-op experience… it's all about the co-op in this one.
Army of Two: The 40th day is going to be set in Shanghai China where a series of suspicious disasters has pushed the city to the brink.
it's also coming to the Xbox 360, PS3 and PC.
Last Updated: March 13, 2009