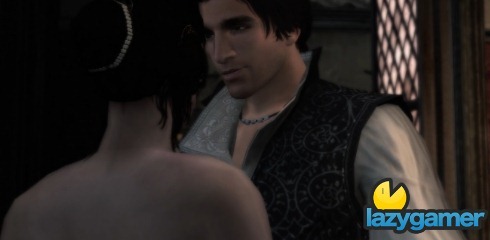 The only real complaints about the first Assassin's Creed were that while the game looked awesome it didn't have enough diversity in gameplay and became monotonous and boring after a while.
Well Ubisoft have decided that there was something else missing from the first, sex… That's right that impressive graphical engine is now being utilised to bring us interactive sexy time.
And to get everyone Gameswire have released 7 screenshots of the sex scene in question.
Now if only was as simple as this in real life, first you get a little popup that instructs you to press B to interact with hot Italian women.
Then hey presto she's naked.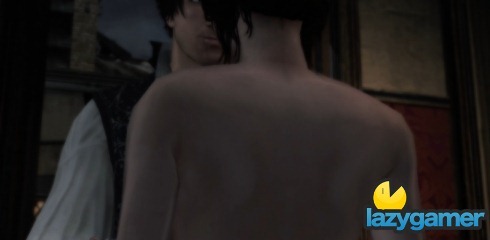 However is it just me or does he have a bit of a disappointed look on his face? I wonder if she was wearing the 15th century equivalent to the Wonder Bra?
There are 4 more screenshots through the break and no we don't know if the actual sex scene itself will be a God of War style interactive mini game or not…
Source: Gameswire
Last Updated: November 16, 2009