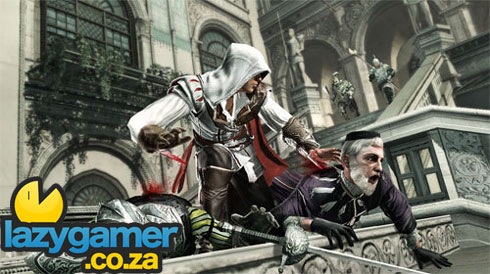 The second Assassin's Creed is doing pretty good business.  The critically-lauded game has been getting some quite stellar reviews – and it seems the warm reception has translated to equally warm sales. According to internal Ubisoft estimates the game has sold 1.6 million copies in its first week, eclipsing the original's sales by 32 percent. no mean feat, considering the original still holds the record for the fastest selling original IP.
I remain one of the original game's most vociferous detractors; I found it to be a visually appealing, yet boring and hollow experience – and a huge waste of potential. thankfully that potential has been realised, as Assassin's Creed II fixes most of the issues I have with the first game – making it one of this generation's most interesting, breathtaking games – regardless of which platform you decide to play it on.
If you're busy skulking through the streets (waterways?) of Venice, let us know how you're finding the game.
Last Updated: November 25, 2009