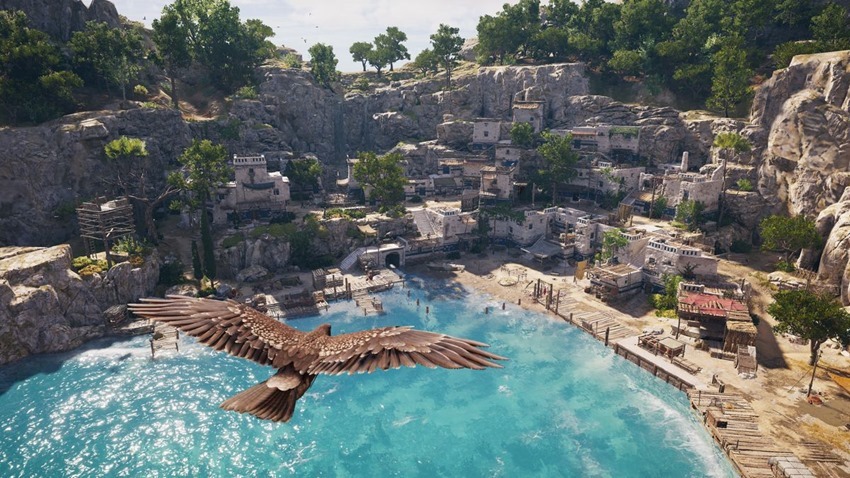 I liked Assassin's Creed Odyssey a lot, even though there's very little Assassin's Creed to it. It'd becoming more and more of an RPG, which has many fans wondering if it would be better that the series splits off into two. I'm completely happy with the direction the series is going, and the more fantastical fun injected into the game (along with the historical setting), the better. Consumers, it seems, agree.
According to Ubisoft, Assassin's Creed Odyssey has the highest first-week sales of any Assassins Creed game this generation – even outselling Black Flag and Origins in their respective first weeks of availability. Interestingly, Origins sold twice as many copies as Syndicate (the last "traditional" AC game) did in the same period. Odyssey has bested that.
"We are incredibly proud of what the team accomplished with Assassin's Creed Odyssey, and humbled by the amazing reception from critics and players," said Geoffroy Sardin, Ubisoft's SVP of sales and marketing. "Based on the quality of the game and the very encouraging reactions from players, we expect Odyssey to be one of the top performing Assassin's Creed games of all-time."
The press release does include retail and digital sales, as well as "player recurring investment in value," which is fancy talk for microtransactions. That's a bit of a contentious issue, as a few have taken to the internet to decry Odyssey's microtransactions, saying that players need to buy XP boosts to make their way through the game.
Having completed the game, I can confidently say that no such boosts are necessary. There is a bit of level gating with some of the main story quests, but there's more than enough content to play through to level up without it feeling like a grind, or paying for XP boosts. The game's microtransactions are the sort that you can easily and completely ignore.
Anyway, this likely does mean you can expect Ubisoft to lean even further into the RPG stuff in future games.
Last Updated: October 11, 2018