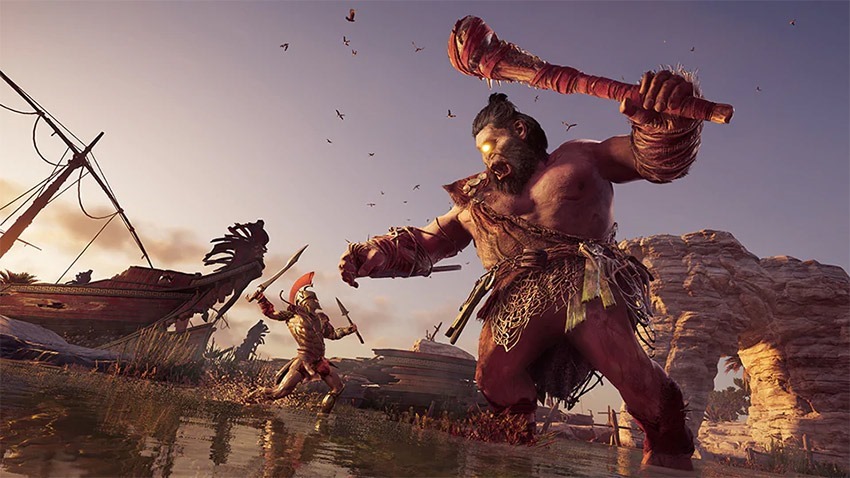 Assassin's Creed Odyssey has been one of my favourite games this year, and I dearly wish I had the time to jump back into it. There's so much else to play right now though, so it's going to have to remain on the backburner for now
When I do finally return to ancient Greece, it seems that there'll be quite a bit waiting for me. Ubisoft has detailed the changes coming to the game this month. There are some big changes coming, including a level cap that'll be increasing by at least 20 levels.
While Ubisoft has, for now, binned its epic Mercenary live events, the ship-based ones will continue. The game will also continue to receive new stories from the Lost Tales of Greece, a series of free missions. The one thing I'm most keen on is a new mythical beastie to best.
"A new Mythical Creature, Steropes the Cyclops, will be waiting for you in his lair on November 13. A new quest named The Lightning Bringer will appear in your quest log and will take you to the one-eyed monster.

Defeating the Cyclops will be a high-level challenge, and should you manage to succeed you will be rewarded with a Legendary Bow. There will be no time limit, so prepare properly and take it down at your own pace!"
I adored the mythical creature missions in the game and I'm excited to take on more of them. Beyond what's already been announced, like auto arrow crafting, the game will also see control customisation and a better-balanced gear upgrade system that'll cost you less of your in-game currency and crafting inventory.
And then, of course, there's the increased level cap. For those who've already exceeded the current 50 levels, the extra XP you've already earned will be converted into ability points, so you don't take too much of a hit.
Last Updated: November 7, 2018