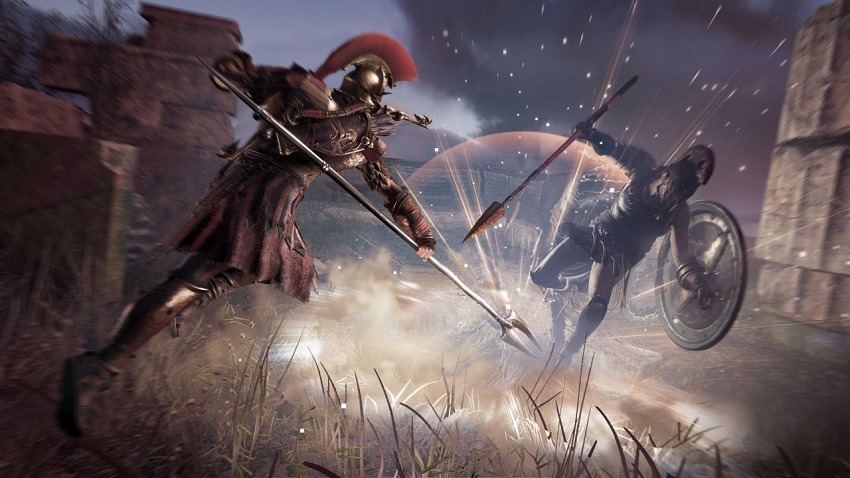 Assassin's Creed Odyssey is without a doubt one of this year's best games, offering a massive adventure across multiple Greek islands that'll help you get lost for nearly 50 hours. It's an Assassin's Creed that Ubisoft is supporting throughout the next few months, as the company isn't aiming to release a new entry in the series next year. That means it features multiple live events and a schedule for new content, which happens to include the troubled Epic Mercenary Events. After failing to launch the free event twice, Ubisoft is pulling it entirely until they can fix it.
The problem, according to a post by Ubisoft, was that the event was only appearing for a small number of players when launched. Ubisoft states that they didn't want to leave it live when the majority of players couldn't access it, which lead to the two cancellations on October 17 and October 30:
It wasn't satisfactory to have an event available to only a portion of our players, so we decided to temporarily remove the Epic Mercenary Events from the game altogether until the issue is resolved.
Ubisoft hopes to have the issue fixed by the end of November, but isn't certain enough to put a firm date on their third attempt at launching Epic Mercenary events. It's a strange problem, especially since the Epic Ship events – the counterpart to the difficult Mercenary hunts promised – launched without any issues as expected. So it doesn't seem to be a case of the live event system itself, but rather something to do with this particular content that is throwing up multiple errors for Ubisoft to hammer down.
As an apology to players, Ubisoft is activating the Epic Ship event every week until the Mercenary event can be shuffled back in for a rotating roster. Certain in-game weapons will also be reduced in price, with a  discount of -80 Orichalcum for the Legendary item that Sargon (Oikos of the Olympians) will sell.
Last Updated: November 5, 2018