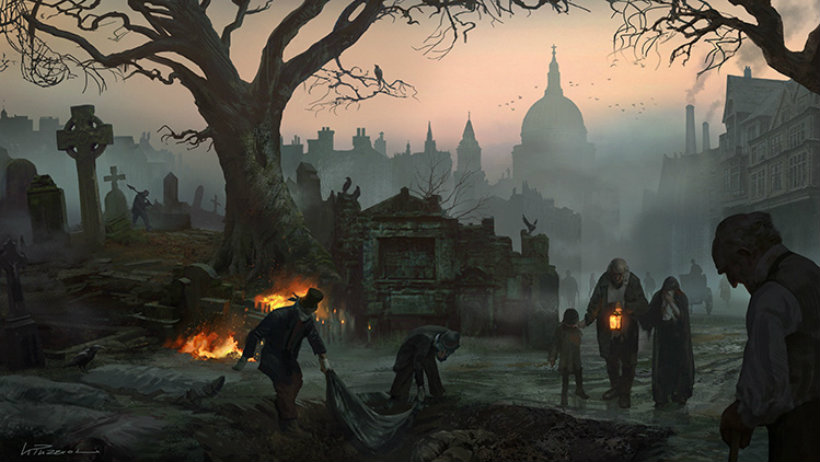 Geez we had fun trolling Ubisoft last year after their "it's too difficult to animate women" comments. Considering the trend towards greater inclusion of people of all kinds in games, they just seemed strangely backwards and weird. Of course including a female co-protagonist goes a long way in Assassin's Creed Syndicate, but they've actually done more than that.
You know that standard opening statement that's appeared at the start of all Assassin's Creed games since inception? It always explained that the game was "designed, developed and produced by a multicultural team of various religious faiths and beliefs." Well, now it's getting expanded upon.
Inspired by historical events and characters, this work of fiction was designed, developed, and produced by a multicultural team of various beliefs, sexual orientations and gender identities.
In fact, that sexual inclusiveness even goes so far as taking a page from the Dragon Age: Inquisition book – Assassin's Creed Syndicate includes a transgendered supporting character.
A trans male, Ned Wynert is one of several supporting characters that act as quest givers for Syndicate's protagonists, Jacob and Evie Fry.

[…] As for the character of Wynert, Côté added that he wanted players to meet the character and form an opinion themselves, but that he was an accurate reflection of "the Victorian era".
The Victorian Era wasn't exactly a great time for transgendered or homosexual rights, so it will be intriguing to see what happens to Wynert and what sort of storyline his quests take us on. I'm just glad to see greater representation in all games. For cis-gendered people, it doesn't take anything away from the experience, but for those with a more diverse range of sexual identities, it can be incredibly validating to see this kind of inclusion in gaming.
Last Updated: September 25, 2015