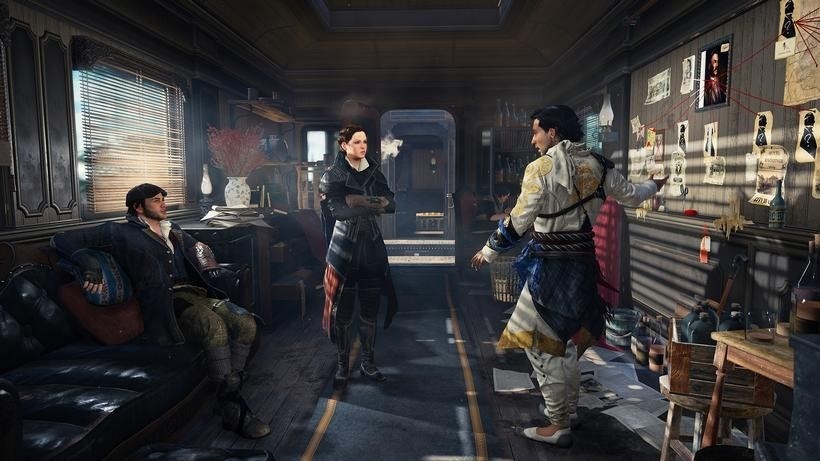 We've regularly heard about this holiday's underperforming games. According to brick and mortar stores, games like Halo 5: Guardians, Star Wars: Battlefront and Assassin's Creed Syndicate haven't quite performed to retailers' lofty expectations.
It's a sad situation, especially for Assassin's Creed Syndicate, which has done a lot to repair the franchise's tattered public perception. I've rather enjoyed the game – even though it still has so many issues inherited from the franchise's legacy. I must admit that I've gotten a wee bit bored with it, but it's done so much to push the series forward – and help set it back on course.
It deserves to sell better. Only it may not be selling to badly at all, once you factor in digital sales.
That is, at least, according to SuperData Research, who say that the game has racked up nearly $15 million in digital sales to date, surpassing the miserable digital sales that its predecessor, Assassin's Creed Unity scored. That game, of course, was well known for being close to broken at launch, filled with bugs, glitches, and performance issues that made the game unpleasant to play.
While Syndicate had its own issues, its general performance was pretty good – with most of its bugs just the "missing texture" or "missing polygon" sort. Even its PC port fared well. Giving the thing a shiny 8, Alessandro said of the PC Port:
"While the franchise still needs to overcome some inherent flaws, Assassin's Creed Syndicate feels refreshingly different and a joy to play. With believable characters and fluid gameplay that feels trimmed of its excess fat, it is the best Assassin's Creed game to come out in years."
Last Updated: December 10, 2015