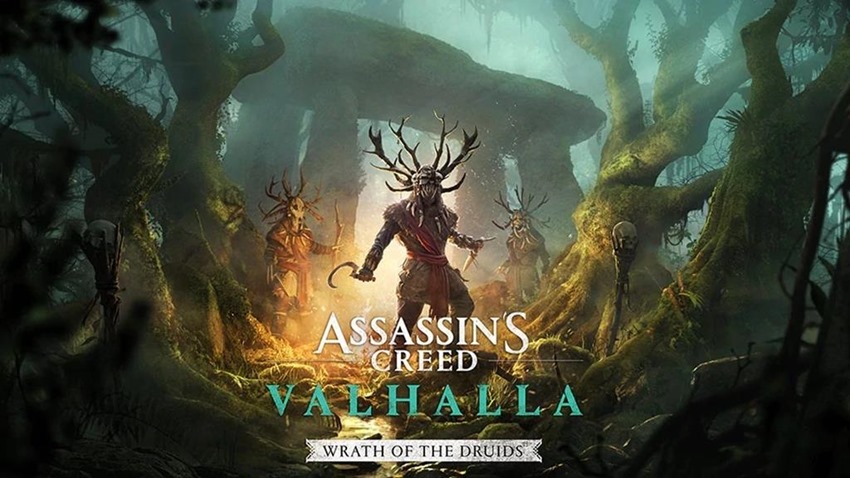 Assassin's Creed Valhalla, which is the best Assassin's Creed game for being nothing like an Assassin's Creed game, is feeling green. Announced the day after everyone got over their Saint Patrick's hangovers, the first substantial bit of DLC for Ubisoft's Nordic swashbuckling adventure will finally be arriving on April 29.
Wrath of the Druids will take players to the emerald isle of Ireland, where you'll "and smuggle your way through the haunted beauty of Ireland as you gain the favor of Gaelic kings and confront the druidic cult, the Children of Danu," according to Ubisoft. If you haven't grabbed the season pass to access this content, fret not because it'll also be available as a standalone download. For a fee of course.
Assassin's Creed expansions are usually good stuff and worth a few extra shillings (the same currency that I, world's greatest influencer, am paid in). Assassin's Creed Origins and Odyssey had multiple episodes that further fleshed out those worlds such as the First Blade and The Fate of Atlantis, although Valhalla's add-ons appear to be more singular in nature.
After Wrath of the Druids arrives, there'll be one more expansion for Valhalla that will send Eivor off to France where they can take part in the Siege of Paris. This could possibly be the deadliest DLC yet, on account of the French Knights hurling arrows, livestock, and insults at any Ker-nigget foolish enough to oppose them.
Right now though, a hefty new patch for Assassin's Creed Valhalla has introduced a new Easter festival, multiple tweaks, and a Transmog feature that has pissed all the fans off because of how silly its implementation is.
Last Updated: March 19, 2021