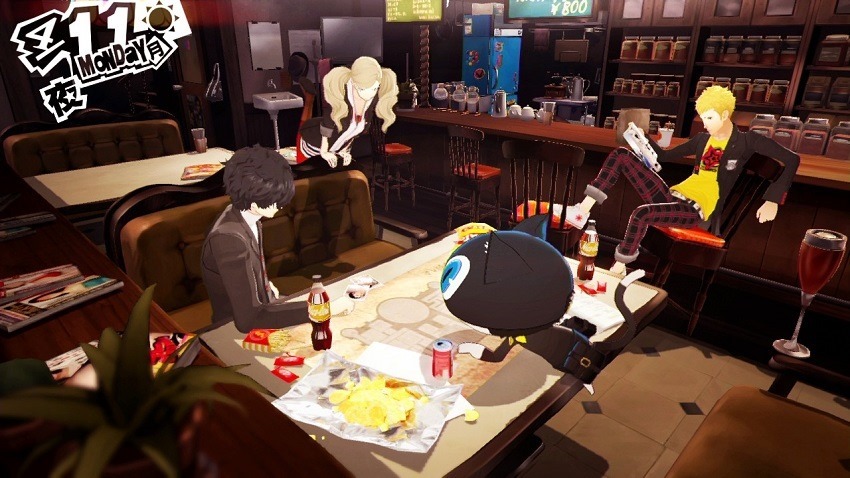 Persona 5 is out in the wild in the West finally. Releasing originally in japan in September of last year, its been a long wait for the game to get localised and ready for the many new and returning fans on the other side of the world. Being a story heavy game, avoid spoilers has been key in those months, and the struggle continues still if you're not able to dive in right away. Atlus, however, are taking a bit of a radical approach to stop them from spreading.
Yesterday the American branch of Atlus released a set of guidelines everyone planning to share Persona 5 gameplay should follow. The game already disables all of the PS4's sharing functionality, but with capture cards so prominent it's easy for folks to stream and share their experiences with the game. Atlus is fine with that to a degree. They don't want people sharing past a certain point in the game, which would be fine if it was just a courteous request.
Instead, they've threatened to go after videos that defy their requests with copyright strikes and takedown requests, as well as actively seeking suspensions. It's quite overboard.
This being a Japanese title with a single-playthrough story means our masters in Japan are very wary about it. Sharing is currently blocked through the native PS4 UI. However, if you do plan on streaming, video guidelines above apply except length. If you decide to stream past 7/7 (I HIGHLY RECOMMEND NOT DOING THIS, YOU HAVE BEEN WARNED), you do so at the risk of being issued a content ID claim or worse, a channel strike/account suspension.
The tail-end of the statement from Atlus reads like the many embargoes press get before we're given access to pre-release code. Trying to enforce that on the millions who have purchased the game on their own dime is ridiculous, and completely deaf to the way games are shared and propagated through social channels. Atlus claims to be doing this all in the hopes that it will prevent spoilers, but it seeks in infringe on the way many people both create and consume content.
And while their aggressive approach might be standout, this idea is not too uncommon amongst Japanese (and a few Western) developed games. Nintendo is notorious for taking down gameplay on YouTube (although they've eased up a little), while titles in the Tales series have had weird sharing restriction imposed on them too. Not too long ago 2K also restricted streaming of the BioShock Collection without giving any reasons.
I understand Atlus' need to want to clamp down on spoilers, but threatening to go after people who share the game is just absurd. Games are consumed more socially than ever, and all this is likely going to achieve is a stronger attempt to bypass their requests.
Last Updated: April 5, 2017