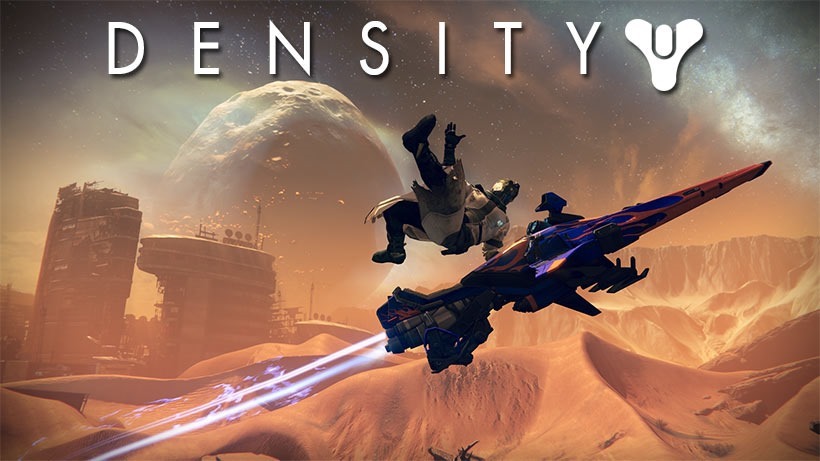 Destiny year 2.0! It's a fancy way of saying that the game's been on the receiving end of so many patches and content updates that a year later, it feels like a different game. There's been a great big patch for the game in preparation for next week's launch of the Taken King. While it's not the first DLC or expansion for the game, it's the first to make sweeping changes to how things work.
Or don't work, as the case may be. There are a few issues with Destiny's latest update; the sort that would make it best to maybe give the game a skip until it all gets fixed with the Taken King next week. While there's nothing game breaking, there are some issues that could prevent players form earning their rewards. And since we know that Destiny is essentially a giant first-person shooter slot machine wrapped up in the skin of a game, which could upset some people.
Not all missions will fail to give players their rewards, but Bungie has outlined which ones will leave players feeling as sad and empty as the game's narrative.
"We're aware of an issue where Patrols, Faction-specific Quests, and Strikes from the Vanguard Legacy Playlist are not granting the expected rewards upon completion," says bungie. "These rewards will be granted as expected for these activities starting on 9/15/2015. Patrols completed before this time will not retroactively grant rewards. Faction-specific Quests will be able to be completed at a later date."
If you complete these before the Taken King's launch, you get diddly squat.
Here's a list of the other issues with the game, all of which will presumably be fixed with a patch to coincide with the Taken King. Before that patch introduces even more issues, because that's how modern game development works, and I'm a cynical bastard.
Some players are able to access Emblems and Shaders from the Weapons Pack, SUROS Arsenal Pack and Collector's Edition Exotic Guardian Class Items before 9/15/2015. All items will be made available to eligible players on 9/15/2015. We apologize for any inconvenience or confusion that may have been caused.
We're aware of an issue where players may experience a Destiny application crash/freeze when multiple status effects are active. We're actively investigating this matter.
Xbox One players who have purchased The Taken King Collector's Edition Upgrade via the in-game prompt are unable to install the added content at this time. We're aware of this matter and are actively investigating.
Here's that live trailer again, which I'm only including because of the inclusion of Led Zeppelin.
Last Updated: September 11, 2015