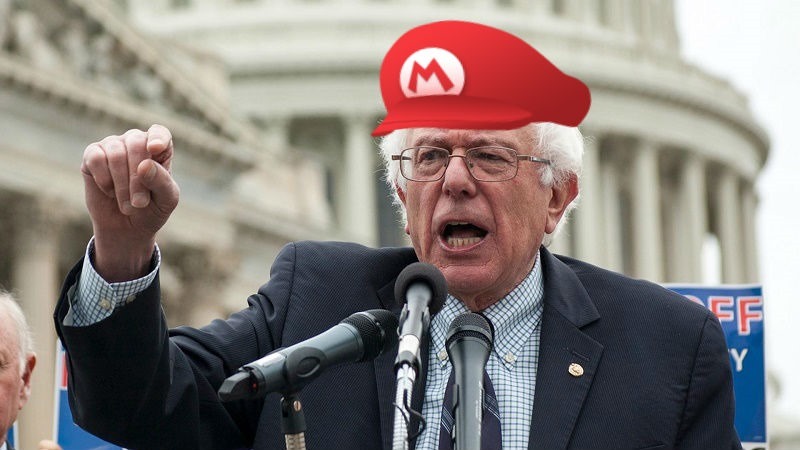 Thinking about it now, why was Work Avoidance always a Wednesday thing? I get that a distraction halfway through the week is nice and all, but let's be honest, Monday is the day we really need it!
And because I love you all, I just so happen to have a game lined up to take you away from that huge pile of work you've been dreading all weekend. In fact, I have several, so minimise all those emails, ignore your boss's insistent threats about firing you, and give me ALL of your attention, because today we're going to play a few Trumptendo games (via Destructoid).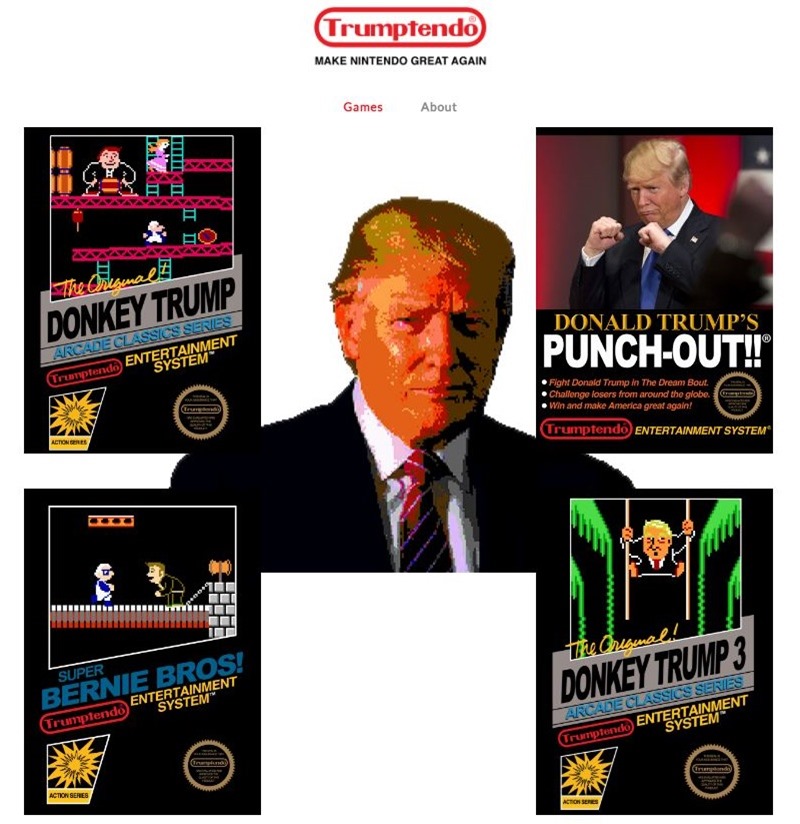 What is Trumptendo you ask? Basically, it's every NES game you loved as a child (or a few of them at least, but with a catch. Instead of facing off against the likes of Bowser or Donkey Kong, you go up against the big American T himself, Donald Trump, and instead of stepping into the shoes of iconic characters like Mario, you'll be playing as good ol' Bernie Sanders. It really is all ridiculous!
On Trumptendo, you can play games like Donkey Trump, Super Bernie Bros, Donald Trump's Punch-Out, and more! There's even a game called ISIS Bomberman, which is… yeah, it's controversial, so play it at your own risk.
Anyways, all these games are the work of an artist called Jeff Hong. He's been part of some iconic companies over the years:
Jeff Hong is an animation storyboard artist currently living in Brooklyn, NY. He has over 15 years of animation experience working for Walt Disney Feature Animation, Fox Animation and Nickelodeon Animation. Jeff's personal works focus on bringing awareness to important social and environmental issues.
Good job, Jeff. Now if you could come up with something a little more South African, like the Zuma Paystation (play back the money), I'd be so very happy!
Last Updated: September 12, 2016