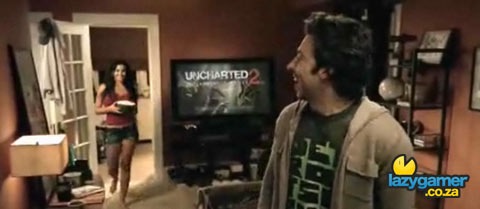 Sony is really on a roll with these new adverts for the PS3 and this new one just hammers that fact down even more.
Gone are the days of strange Sony adverts, much like those fake ones we posted earlier this week. This video has another person contacting Sony with a question/issue that they have and deals with the fact that after 2 days, a man's girlfriend still hasn't realised that Uncharted 2 is a game and not a movie.
It's really good and really funny, check it out after the jump.


Via Joystiq
Last Updated: October 6, 2009