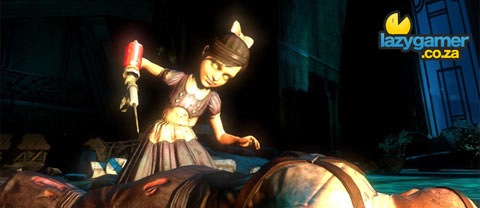 Bioshock started what is surely to become a very popular franchise, with it's magnificently designed setting, it's ambience and a story that really wasn't half bad by videogame standards.
We all know that Bioshock 2 was announced and has you parading around Rapture as the original Big Daddy and looks to give fans of the original everything that they want and more.
Unfortunately, your November departure to Rapture has been delayed, and I am afraid you will have to postpone your trip to 2010.
The announcement comes in the form of yet another Twitter posting, this time by Spike TV's host Geoff Keighley and simply states the following:
"BioShock 2 has been delayed until Fiscal 2010."
As you can see, no reasons are given but we can probably expect a few more details later this week.
Maybe a bit of a delay isn't such a bad thing, there are already going to be tons of great games to play later this year, and to be honest, It hasn't been long enough for me to really miss the first game enough.
[Update: Since the time of writing, Take-Two have said that the reason was an "emphasis on quality" and also noted that the delay was not due to any problems on a specific platform. They have also announced that the game will release in the first half of 2010.]
Last Updated: July 14, 2009