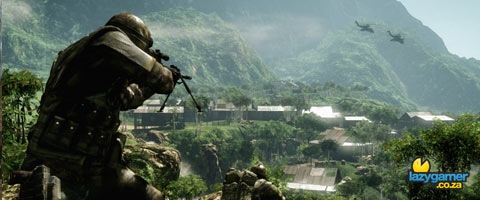 Aww, this makes me a little sad.
The trailer that you are about to see for Battlefield: Bad Company 2 is pretty awesome. What it isn't, is really funny like the previous game. It still looks great, but some of those first satirical Bad Company adverts had me giggling like a schoolgirl.
Bad Company 2 has been enjoying a large amount of hype recently by our readers as well as the people of internet land and for a good reason, it looks like a ton of fun.
What you want to do right now, is head through the link below and watch the full trailer.
Last Updated: January 25, 2010