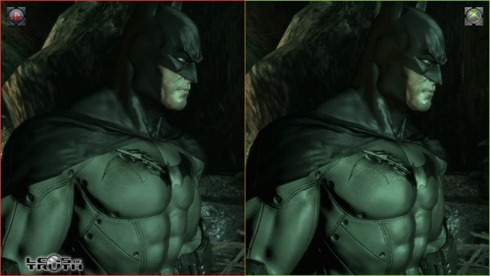 The video guru's over at TheLensOfTruth have figured out that people love comparisons and have gotten around to upgrading their server hardware to handle the user load for their latest comparison posting.
This week we find Batman stuck under the lens and I have to admit that I am surprised by the results.
While the 360 has had the upper hand in these comparisons up until this point it seems like the black beast has finally gotten into it's stride and is enjoying flexing it's substantial muscle.
That's right, if you have both consoles and are wondering which version to get then wonder no more, the PS3 is the top dog this time around for not one but two reasons.
First up is that the PS3 version is the only one that lets you play as the Joker which is enough reason to get the PS3 version straight off the bat but that's not all.
During an intense investigation it appears that the PS3 version is graphically superior as well. Granted it's a close call but if you click through the link below and take a look at the rest of the comparison screenshots I don't think you would argue the fact to hard.
They both look awesome but the PS3 version just looks that little bit better. Microsoft should sit up and take notice now, they are letting Sony back into the war and Sony are grabbing the opportunity with both hands.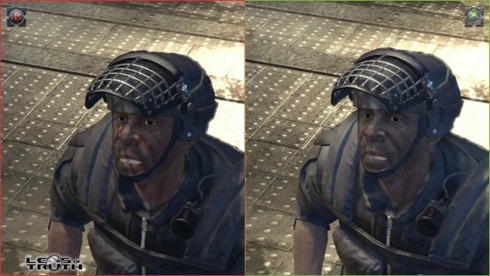 Source: LensOfTruth
Last Updated: August 25, 2009