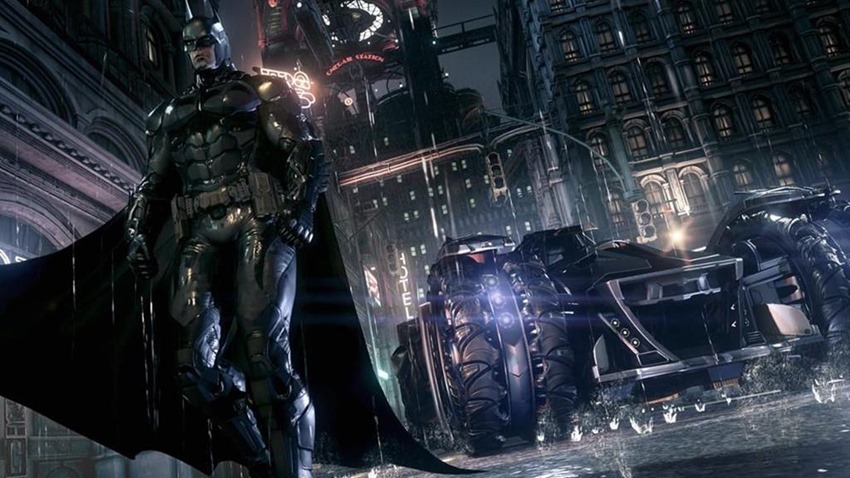 It's 2009.
"Where's the Batmobile?", fans ask Rocksteady games, not realising how difficult it would be to drive a massive car through the tight corridors of a mental institute. That, and it had been used as a battering ram when Bane got a little too hands-on with Batman.
It's 2011.
"Where's the Batmobile?", fans ask once again as Rocksteady doubled down on making Batman himself the ultimate vehicle with a suite of augmented grapple abilities.
It's 2015.
"Where's the Batmobile?", fans ask after being left out in the cold by Arkham Origins and its distinct lack of bat-themed motor-vehicle mayhem.
"Here you go!" Rocksteady triumphantly declares. Shown off for the first time at E3 a year prior, Rocksteady's Batmobile was everything that you could possibly want from the legendary vehicle.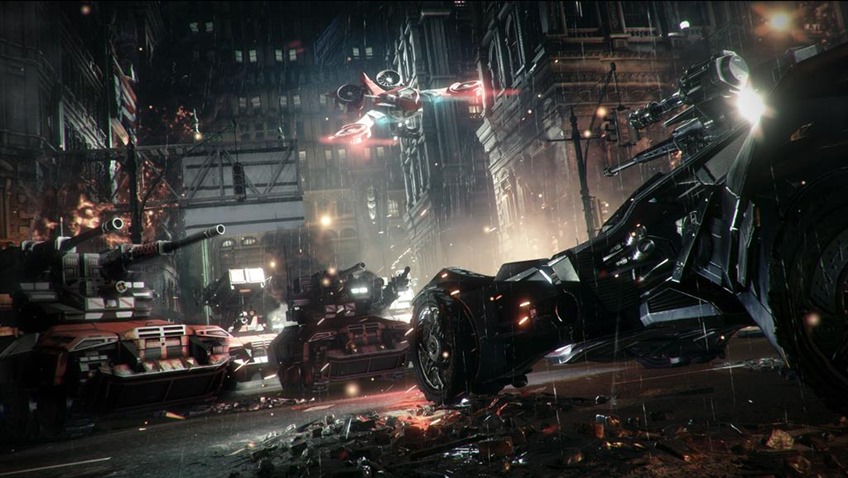 It was rage and fury, monstrous and agile. It was an odds-evener, a tool in a war on crime that was without equal. A criminal crushing speed machine that could barrel down the streets of Gotham in a glorious burst of speed, the Batmobile was also able to shift gear into a mobile weapons platform within seconds when heavy artillery came after it. It was beautifully designed, it roared with the passion of an alpha lion and it was a joy to drive.
"We don't like it, said the fans."
For years, this rejection of the Batmobile has left me baffled. Batman: Arkham Knight may not have been perfect (Those damn Riddler trophies being well worth some complaints), but the addition of the Batmobile did nothing but add value to Rocksteady's magnum opus for a Batman saga that had begun so many years ago. Fans and critics alike had plenty of complaints to throw at the game, with some claiming that the inclusion of the Batmobile was a shoehorned extra that diminished the dark knight's abilities in the field.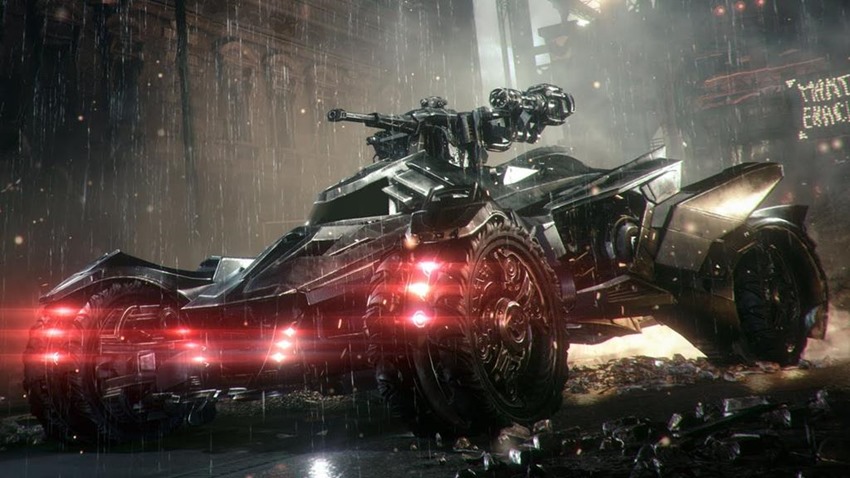 My dudes…that's bullshit. The Batmobile wasn't shoehorned in, it was a vital upgrade for Rocksteady's vision that blended Batman's blockbuster arsenal with the man wielding it. That iconic vehicle was an extension of the caped crusader and an evolution for the franchise formula. Rocksteady couldn't just make the exact same game again, they had to lean further than ever into the themes of escalation that they'd introduced with Arkham City.
They had to be bold, they had to be brave. To that extent, the Batmobile was fresh and exciting, a brilliant piece of engineering that served as a puzzle piece for jigsaws that looked completely unsolveable at first glance. It was Batman on four wheels, a vehicle that was not meant to replace his established modes of travel around Gotham City, but to enhance them.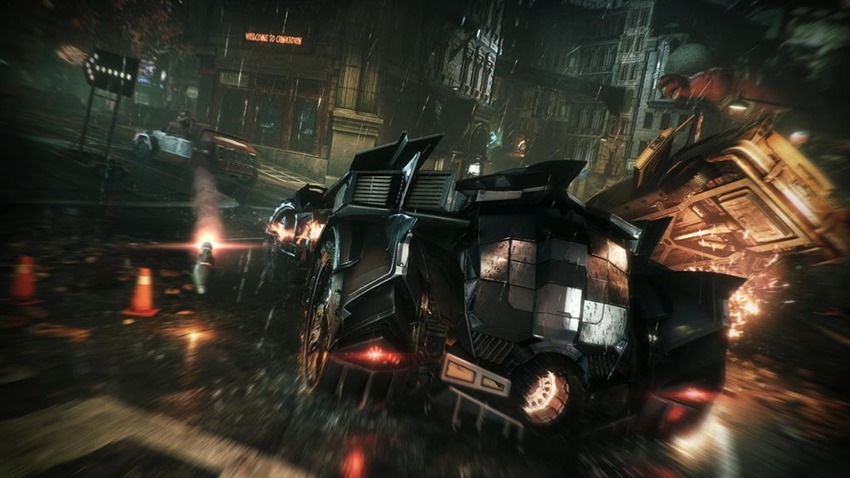 The layers of design that went into its construction, application and eventual destruction, was nothing short of game-changing. And yet people still complained, having finally received a feature that they'd been begging for over years and then given. A grand package of excitement and nitrous oxide, rejected and cast aside like a bad penny.
It's one of the greatest tragedies of a game that is the ultimate Batman simulator, a triumph that became a tragedy in the eyes of fans. Arkham Knight's Batmobile deserved better. It deserved to be remembered as one of the truly great gameplay ideas that it was, like Mortal Kombat's Fatalities or Project Gotham Racing's Kudos points system.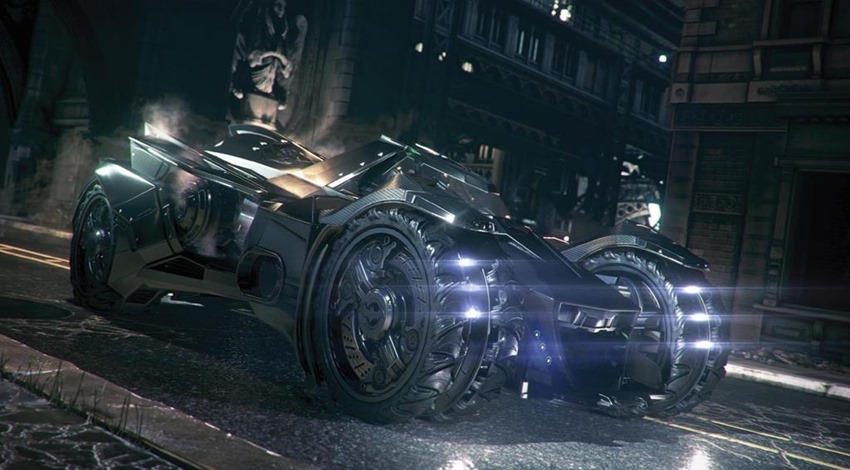 Instead, it's a forgotten treat. An example of genius that was clearly and still is, years ahead of the curve.
Last Updated: April 2, 2019