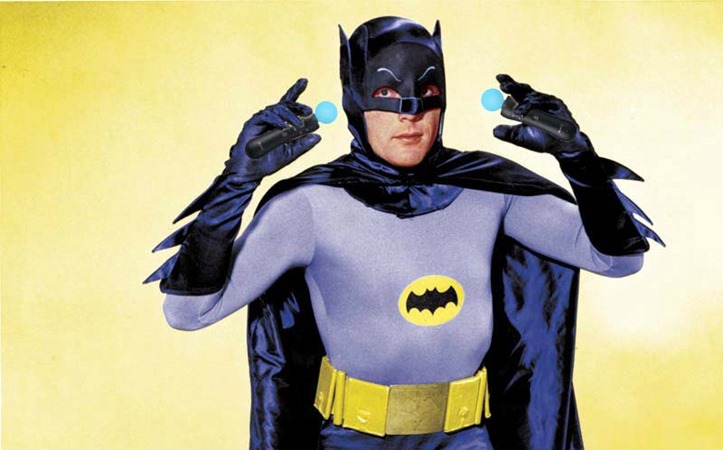 What's it like to wear the cowl of the Batman? I can tell you right here and now, thanks to cosplay reasons: Hot, sweaty and the smell of rubber will make you hallucinate worse than snorting an entire mountain of the Scarecrow's fear toxin. Fortunately, Batman: Arkham VR intends to make that experience a bit less prone to such madness.
As one of the launch games for the PlayStation VR, Batman: Arkham VR will allow players to experience being the dark knight of Gotham. For at least an hour that is. Speaking to PressStart, developer Rocksteady's Dax Ginn estimated that the main campaign of Batman: Arkham VR will clock in at around an hour of play, with more to come from unlockable content:
The core narrative is about 60 minutes in duration, however additional content is unlocked that provides about another 90 minutes of gameplay on top of that. So there are plenty of reasons to play through the game multiple times in order to see everything that we have put into it.
Fair enough. I'm in two minds over this. On the one hand, Rocksteady didn't exactly have a few years to return to the Arkham universe for Arkham VR and I do believe that VR experiences should be confined to short playthroughs of a few minutes at a time, instead of the usual multiple hours poured into other games these days. And say what you like about Rocksteady, but these guys know their Batman lore and they'll probably have the most obscure of Easter eggs packed into Arkham VR.
On the other hand, it is a bit short though, isn't it? PlayStation VR releases everywhere but here on October 13. Remember, you're going to need some additional hardware to make the most out of it, that only comes in the pricier launch bundle: PlayStation Move controllers, the PlayStation 4 camera and the console itself.
It also has a rather spiffy demo disc bundled with it. I mean, wow. When's the last time you saw gaming hardware feature one of those, hey?
Last Updated: October 4, 2016