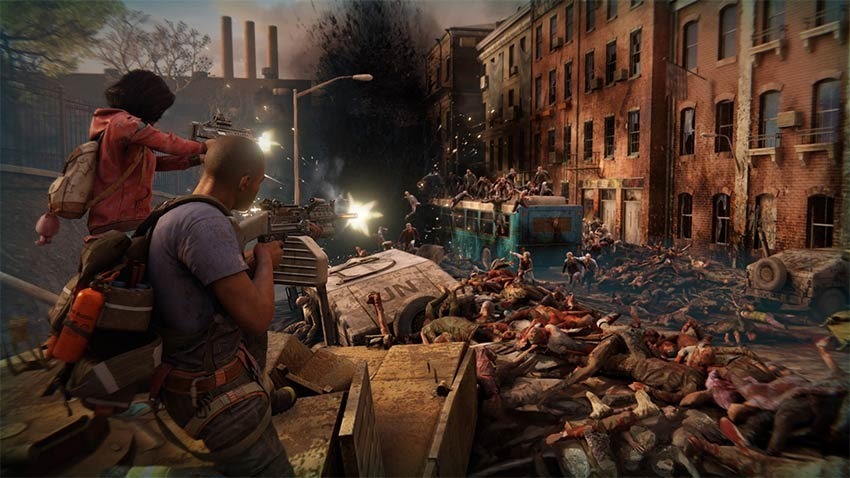 I really miss playing Left 4 Dead with a group of friends, so I'm glad that Turtle Rock has teamed up with Warner Bros to deliver a spiritual successor to the game. It's called Back 4 Blood, and we'll see more of that in the coming year. In the meantime though, there's another co-op shooter that's all about surviving the undead, and that's Saber Interactive's World War Z.
It's coming next week and is based on the 2013 Brad Pitt film of the same name, which itself was based on a 2006 novel of the same name by Max Brooks. Unlike Left 4 Dead though, it's a third person shooter with a nice over-the-shoulder viewpoint. It looks like it'll be a nice bit of silly fun. Check out the launch trailer:
"Powered by Saber's dynamic Swarm Engine™, World War Z unleashes hundreds of fast-moving, bloodthirsty zombies – able to move and strike as one collective herd as well as break off into individual attackers – at a time on players. Choose from six distinct classes and an arsenal of deadly weapons, explosives, turrets and traps. Outlive the dead through intense four-player co-op campaign missions around the world, including New York, Jerusalem, Moscow and Tokyo, and battle both zombies and real human opponents in competitive, team-based Players vs. Players vs. Zombies (PvPvZ) multiplayer."
It's coming next week to PS4, Xbox and Windows PC – and just like everything these days, will be launching on that platform via Epic's Game Store. Get used to it, folks.
Last Updated: April 12, 2019