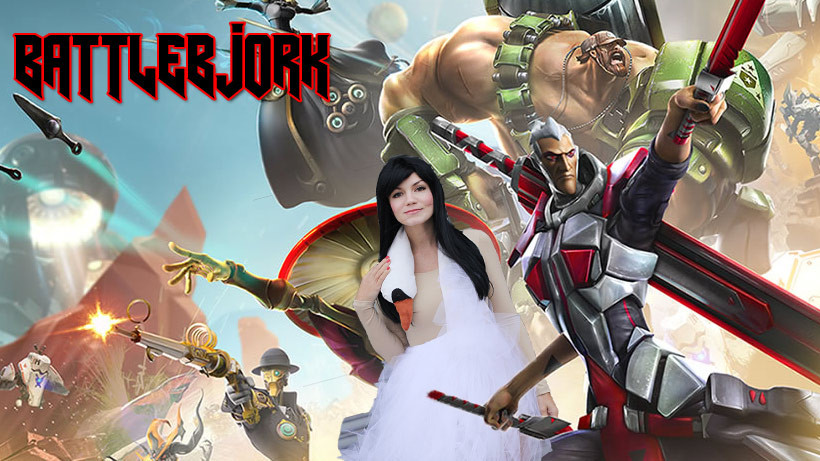 There's a growing joke inside the office, that I'm the only person who has never taken Battleborn for an early run. Hell, even the writers at that other website have had some hands on time with it, while I've been left out in the cold. As a Borderlands fan, it's downright odd. But it's also something I plan to rectify next week when the open beta launches.
An open beta that is now available for pre-load. Want some links for it? Sure ya do! Here you go then:
Look, Battleborn has its work cut out for it. It's just one of many games in a genre that emphasises guns and colour, that is quickly becoming crowded. But I'm a Gearbox fanboy so long as Aliens: Colonial Marines is never mentioned. I like the whole setup for this universe, as civilisation has crumbled while stars have been drained by a cosmic vampiric life-force that only you can stop.
Or die trying in dozens of hilarious ways. There's some solid ideas here, that I genuinely do want to sink my teeth into. Plus there's a space luchadore. A freakin' space wrassler. I'm intrigued. Check out the boot camp trailer for more on the character factions:
The open beta kicks off first on PS4 next week April 8, and April 13 for Xbox One and PC. The full game arrives May 3 on all three of those platforms. If there's one thing that Battleborn has that'll trump Overwatch, it's a story-mode to flesh out this whole idea of a galaxy of nihilistic robots, dwarves, space luchadores, interstellar soldiers and penguin-piloted murder machines teaming up to save the day.
Look, whatever the end result is, I think its going to end with me and Uber-Overwatch fanboy Matty having some strong words of disagreement. Which is why I've already cut the brakes on his car in anticipation of this.
Last Updated: April 8, 2016