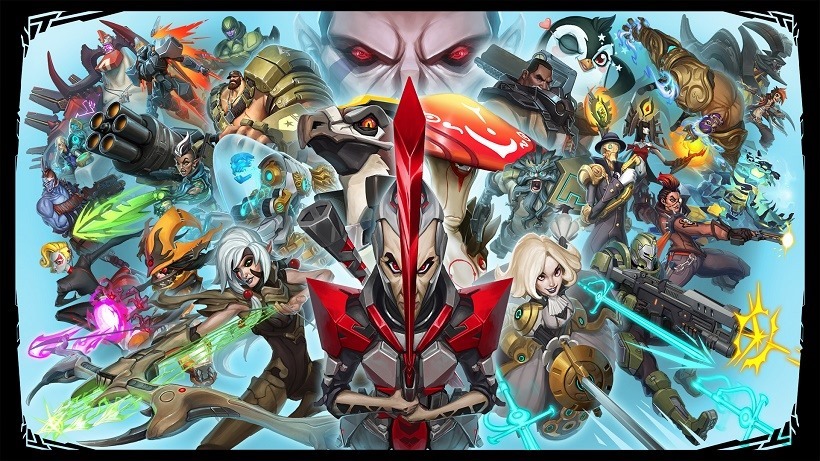 The Battleborn Open Beta has been out for a good few days now, at least on Sony's console. Now finally, it's available on PC and Xbox One too.
If you're keen to take Gearbox's latest shooter out for a spin, you can do so from now all the way until April 18th. Here're the relevant download links if you are interested:
For a long time, Darryn was the only one here at Lazygamer who hadn't yet tried out Battleborn – the rest of us were all lucky enough to give it a go at some preview event or other. He finally got to play it this weekend. Being the biggest Borderlands fan of the bunch, what did he think? You can read his (and Gav's impressions) right here, but here's a quick snippet:
Look, Battleborn is going to have an audience. It's going to have followers, a fan community and cosplayers at every convention. I don't want it to fail. I want every game to be a winner, but it's hard for me to get excited about a MOBA-shooter that looks like an Xbox 360 port and stretches any brief moment of enjoyment far further than necessary. It's by no means a bad game. But when you're throwing down $60/R1000+ for a product that is still going to have the balls to sell you DLC in the side-menus, "alright" just doesn't cut it.
Some readers pointed out that both Gavin and Darryn aren't MOBA fans, and thus, couldn't offer fair and objective Battleborn criticism. Well, have you met me? I simply love the genre, yet, I found that Battleborn lacked a little something too. Here's a snippet from the preview post I did back in July last year:
If Battleborn cannot grab me – a Borderlands-loving, MOBA addict – then who exactly will it appeal to? Gearbox really have to have something special planned if they expect their new IP to be a success. There is a ton of potential, there really is. I'm just hoping that we don't have another case of Evolve where everybody plays for a week or two and then moves on to the next new thing.

Battleborn promises to be good. In it's current state though, I don't see it sticking around for the long run. Here's hoping that changes, because it's the sort of game I would love to give another chunk of my life to.
In all fairness, I didn't spend nearly enough time with Battleborn to offer up proper criticism. That, and I played code that is going on a year old now. I'm sure the game has changed a lot since then.
I truly hope it has, because I want it to be spectacular. I love MOBAs, and I love the Borderlands franchise. Battleborn marries both of these into the same package, which by all means, sounds like my perfect sort of package. I need to give the beta a try I rate, because maybe it'll help sway me back over before the game launches on May the 3rd.
Have you played Battleborn yet? What are your feelings toward the game? I'd love to hear your thoughts!
Last Updated: April 14, 2016