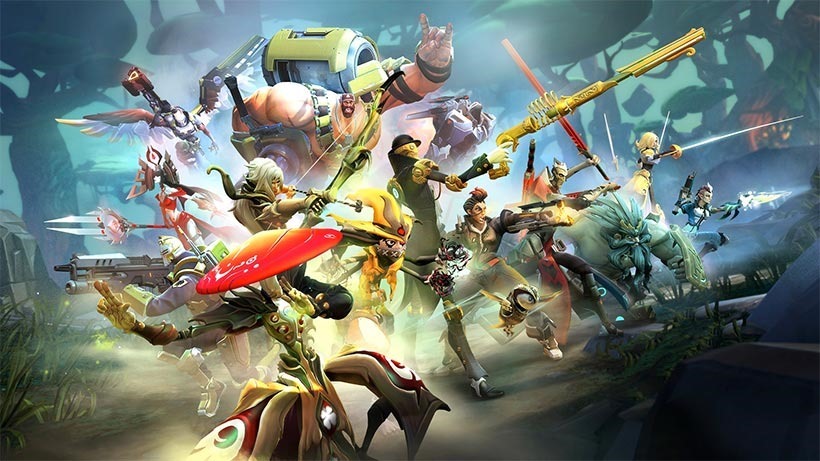 For many, there's a great deal of ambivalence towards Gearbox's Battleborn – and I count myself mong that lot. Perhaps it's the seeming deluge of similar-looking (even if not wholly similar playing) games like Overwatch on the horizon, or something borne out of Gearbox and 2K's past misses – but from my own casual observation people just don't seem all that keen for Battleborn.
It's possible I've just been observing the wrong people. According to Gearbox, Battleborn is doing pretty well thankyouverymuch. Speaking on a Twitch Stream (via Videogamer), creative director Randy Varnell has said that the game's had a pretty decent launch that's left Gearbox feeling "cautiously optimistic."
It's tracking higher at this stage in its life than the original Borderlands did, he says.
"The launch has been pretty good. We do a lot of comparisons back to the first Borderlands back in 2009 and that launch felt a lot similar for us," he says.

"Ultimately Borderlands [was an] extremely successful new game for us, and even Borderlands 1 went on to sell, I think, almost 7, 8 million units in its lifetime. Battleborn is actually tracking just ahead of where Borderlands was on the sales, and we think it's going to be a game that is going to work like that. A decent, solid launch. We're seeing steady and growing user counts on all three platforms, and hoping that word of mouth is going to take us even further."
Our own Matty seems to like it quite a bit. While it is indeed a little flawed, he had great fun with its player vs player combat.
"Battleborn is by no means a perfect game," he says. "Underneath its flaws however, there is a satisfying and fun character-driven shooter to be found"
Last Updated: May 11, 2016