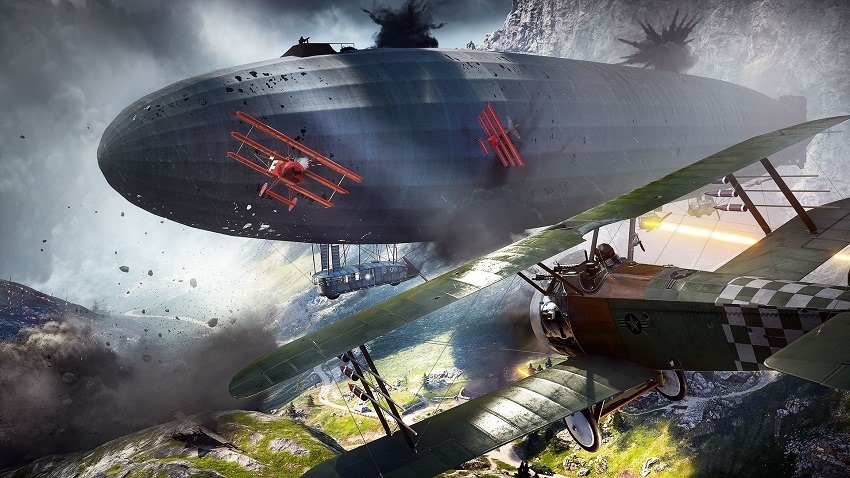 Often services such as PS Plus and Games with Gold will offer up good incentives to revisit older titles just before their imminent sequel launches. PlayStation, having their deal with Activision and Bungie, did exactly this with Destiny before the Forsaken sequel dropped earlier this year. And next month, Xbox will be mimicking that strategy with Battlefield. The World War I protégée to Battlefield V next month, confusingly named Battlefield 1, is headlining Games With Gold for November on Xbox One.
Battlefield 1 was a great shooter, and not just for those looking to get their fix of Battlefield's signature online shooting. It introduced short vignette's as its single-player component, which strung together four individual stories across the campaign on different continents. It's an approach that Battlefield V is using for World War II this time around, and it's arguably the only reason I'm somewhat invested in checking out the sequel at some point. Battlefield 1 will be available for download from November 1st, and be up for permanent owning until December.
Joining Battlefield 1 on Xbox One is a smaller independent title called Race the Sun, which has a somewhat mixed critical reception. On the backwards compatibility side of things, there's an equally uneven pairing. Assassin's Creed will be made available at the beginning of the month, which will be a difficult game to stomach given how repetitive it already felt back at launch. Joining it will be the rather great Dante's Inferno, developed by the now dead Visceral Games, which delivers some character action goodness as you descend through the different rings of hell. It's a strange but entertaining time.
Of course to take advantage of Games with Gold you'll need an Xbox Live Gold subscription, but unlike PS Plus you won't need to continue it in order to carry on playing the games you've redeemed. Battlefield 1 and Assassin's Creed are up this week, while Race the Sun and Dante's Inferno will go live in the middle of the month, as usual.
Last Updated: October 31, 2018