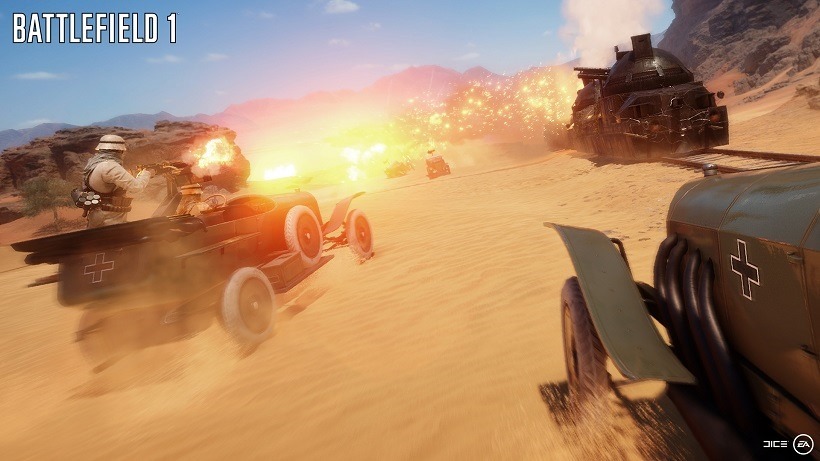 Battlefield 1 is finally entering open beta tomorrow ahead of its October launch, giving everyone with a stable internet connection and a smidge of interest in a shooter an early slice of multiplayer action. The beta is available across all three platforms (PC, Xbox One and PS4), with the download going up sometime tomorrow. PlayStation users will have fewer hurdles to climb over too, as DICE confirmed that the beta will it require PS Plus.
The PlayStation subscription service is required to play titles online, but DICE have waived the entrance free for their beta. That isn't the same for Xbox One though, where you'll need Xbox Live Gold to play the currently indefinitely long-lasting test. As much was confirmed via Twitter by DICE, although no real explanation as to why was given.
@SpartanB013 You do not need a PS Plus account to play the Battlefield 1 Open Beta on PlayStation 4.

— Battlefield (@Battlefield) 26 August 2016
@Ossieastborn You will need an Xbox Live Gold account to play Multiplayer during the Battlefield 1 Open Beta.

— Battlefield (@Battlefield) 29 August 2016
The beta kicks off for everybody tomorrow, with only a few lucky Battlefield Insider subscribers getting earlier access today. You'll get the chance to play Conquest and Rush, which feature 64 and 24 players respectively. Both will be available on a single map, located in the Sinai Desert. That means combat on horse back, dynamic weather and armoured trains. The usual World War I fare.
If you don't plan on getting in this weekend, don't fret. EA hasn't announced when the beta will end, and it's like servers will be up for a good week or two. After that, it's only a few weeks until the October launch, and the month of additional content that will follow afterwards with the game's season pass.
Battlefield 1 is out on Xbox One, PS4 and PC, and looks like an entry in the series that is taking some rather big risks with its established formula. Will you be playing the beta?
Last Updated: August 30, 2016