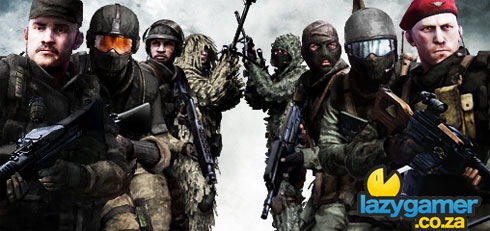 It's time to hit the frontlines again, soldiers! Only if you go in to battle tomorrow, you'll be able to do it in sparkly new threads! Hooray! Available on the Xbox Live marketplace from tomorrow will be the Kit Upgrade DLC for Battlefield Bad Company 2.
What'll the DLC include, you ask?
Each class will receive a new class-specific, unique uniform, along with camouflaged weapons to give you a tactical edge. Or be a sanctioned cheater. The DLC will also include 12 new awards and 4 Achievements.
Here's the upsetting bit though – although DICE have said they'll never charge for DLC in the form of map packs, this isn't a map pack, meaning it's going to cost you money. While free with promotional packs of DR Pepper in the states, those of us in other regions will have to fork over 160 MS points per upgrade class, or 440 MSP for the full bundle.
The Kit Upgrade DLC will be available for PS3 and Pc at an unspecified later date.
@PO7H3AD
for the tip]
Last Updated: April 20, 2010