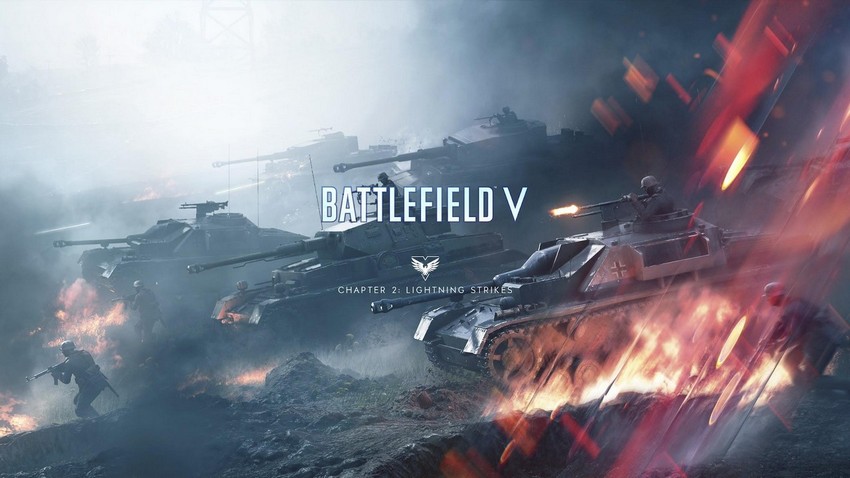 As we saw yesterday, there's a lot happening in Battlefield V in the near future. While the bulk of these happenings we spoke about yesterday are fixes to clear up lingering bugs and flawed design choices (and you can now read the official 8-page long patch notes HERE) we also revealed that Lightning Strikes, the second Chapter in BFV's Tides of War live-service program, is dropping at the end of the week as well.
Well, just as promised, EA-DICE debuted the first trailer for Lightning Strikes late yesterday afternoon, but there was a little bit more than expected to this preview.
Yes, Firestorm, BFV's long-awaited battle royale mode finally has a release date! And driveable tractors! There's been a lot of grumbling in the community about the fact that Firestorm wasn't included with the launch of the game, but developer Criterion Games (who worked exclusively on this part of the game) have apparently been hard at work tweaking the experience. It is worth noting though that while that little Firestorm tease was included in this trailer for Lightning Strikes, the game mode's March release date means it's actually going to be part of Chapter 3, appropriately named Trial by Fire.
Not that Chapter 2 Lightning Strikes is lacking for content on its own though. As seen in the trailer, the big one is Combined Arms, a co-op campaign mode that was also promised way back before launch. The new game mode will see a squad of four players work their way through missions to perform a "surgical strike" on a big target. We get shown four of these missions in the trailer: Market Sweep, taking place on the Rotterdam Map; Desert Declarations on Hamada; Bricks and Mortars on Arras; and Bridgehead Blockade on Twisted Steel. Interestingly enough, the official Battlefield website's page for Lightning Strikes lists Combined Arms as having eight missions, so either there's actually two missions per map, or more maps will be included in the game mode.
Along with Combined Arms, we're also getting two other game modes, one sort of new-ish, but the other is a returning classic. First up is Squad Conquest, a stripped down, infantry focused version of the current conquest. Played out on much smaller variants of some current Conquest maps, this game mode will see 8v8 squad combat (two squads of four players each per team) as teams vie over three objectives. One team will be designated as defenders and start the round already holding all the objectives, while the other team – the attackers – need to capture it from them. If Defenders lose a flag, they lose a respawn point and if all three objectives are captured there's no place for them to respawn at all. Killing off any remaining defenders on the map then ends the game.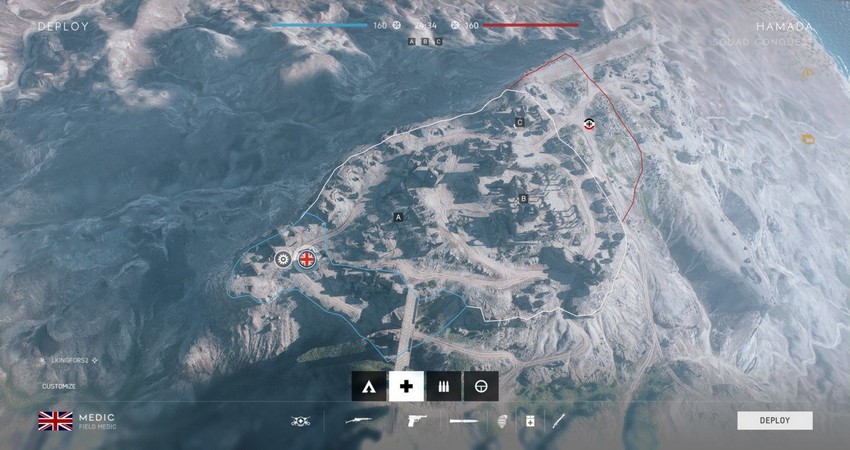 The mode will use Arras, Rotterdam and Hamada, but these maps won't just be shrunk down in size. Instead, DICE has specifically positioned capture points and defined borders "to encourage a more tactical playstyle, allowing for a single player to have a larger impact on the match. These strategic maps contain more defined lanes of battle and smaller combat areas, which means that it's more important than ever to predict where the enemies are coming from, what needs to be defended, and how to subvert enemy movement." You can check out all the details about Squad Conquest over HERE.
As for that returning game mode, the much-beloved Rush – which has been in nearly all entries in the Battlefield franchise – is coming back! This will only be available for a limited time though from 7 March – 20 March, right at the tail end of Lightning Strikes. Hopefully, that will just be to gauge interest in bringing it back fully, or making it a regular reoccurrence.
Either way, Rush is an infantry-focused mode that sees an attacking team with a limited number of respawn tickets (traditionally 75) having to arm two bombs at different locations on the map, while the defenders try to stop them. BFV's Breakthrough is actually a modified version of Rush, but this will be taking things back to its pure roots.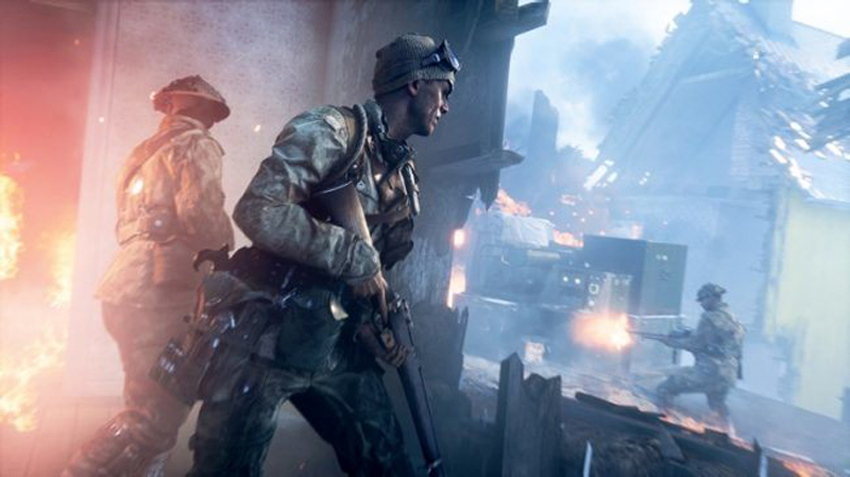 Along with Combined Arms, Squad Conquest and Rush, a brand new Grand Operations mission is being added. The Panzerstorm and Arras maps are being used for a French/Belgian campaign that will see teams play Airborne, Breakthrough and – for the first time ever in Grand Operations – Rush, across the consecutive in-game days. With Grand Operations' increased player count (64 as opposed to Rush's traditional 24 or 32), this could make for some insane chaos. And I can't wait to try it.
On top of the new/returning modes, there will also be brand new weapons to unlock during the Lightning Strikes weekly challenges We'll get the
Zk-383 submachine gun for the medic class in week 1, the Modele 1944 semi-automatic rifle for the assault class in week 2, and the M1922 MMG for the support class in week 3. There will also be three new vehicles (two tanks and a plane) all geared towards being tank hunters, brand new squad reinforcements for squad leaders to call in (sector artillery and smoke barrage), and a ton of fresh new customizations to unlock for your soldiers and weapons.
Last Updated: January 15, 2019