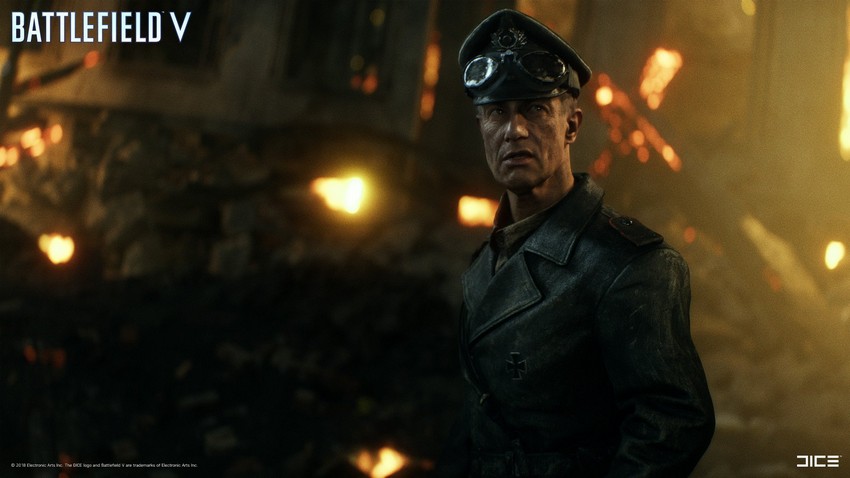 Every journey begins with a single step. In the case of Battlefield V's brand new live-service though, that first step has been right into some (ach)dung! The much-anticipated December update which would bring with it the first chapter of Tides of War (which includes new single-player and multiplayer content), as well as the much-anticipated bug fixes and gameplay tweaks, was supposed to go live around midday today. However, during a livestream video last night that was supposed to reveal a first look at the new content, developers EA DICE announced that the update was instead being delayed.
The team has discovered an issue with the #Battlefield Chapter 1: Overture update. Rather than create issues in the game, we're holding the update for the time being. We don't anticipate a long delay and we'll be back with more news tomorrow or as soon as we have it. pic.twitter.com/bc6xlWPc8e

— #Battlefield V (@Battlefield) December 3, 2018
According to the devs, this has been done to address an issue that was picked up very late in the patch release cycle for Chapter 1: Overture. There are no details on exactly what the issue is nor is there an ETA on when the update will roll out again, but it looks like we might still get something this week. Whenever it does arrive, at least we now have a very clear view of what the update will bring as DICE released a promo video for Chapter 1: Overture yesterday afternoon, giving us our first proper look at the new Nazi-centric single player act, The Last Tiger, the return of the practice range, and the tank-heavy new map Panzerstorm.
As good as all of that looks, the community has already picked up a very valid concern (Well, besides for those people that are absolutely raging that DICE has decided to delay the update to fix an identified issue. Because of course these people would have been extremely happy if the update got out and broke something instead, right?!). During the livestream, DICE showed off the vehicle customization that was originally supposed to be included in the day one release but had been pushed back to allow the team to tweak things.
DICE just showed Vehicle Skins… some of them cost 20,000 Company Coins… WTF. Some lower level skins cost between 8,000 and 11,000

Based on the current rate you earn Company Coins, that is RIDICULOUS.#Battlefield pic.twitter.com/Dj27BX6imJ

— ❄️ Westie ❄️ (@MrProWestie) December 3, 2018
These customizations include vehicle skins, but as has been pointed out these skins are ridiculously expensive. Currently, you earn Company Coins – Battlefield's in-game currency – through completing your class-based Assignments as well as three Daily Orders. Assignments will each give you 200 CC upon completion but these are usually complex and/or time-consuming objectives to achieve for each class, and you can't have more than four at a time. As for Daily Orders, these are three rather simplistic objectives that you can usually achieve just by playing the game normally and which reset every day. These will only net you 100 CC at a time though.
All of this means that unlocking vehicle skins is going to take quite the grind, especially since the same CC is also used for customizing your soldiers and weapons. Battlefield Senior Designer Niklas Astrand has responded to criticisms of these steep prices by saying that they can change them in the future as that's the advantage of live-service games. We do know that a real-world paid-for currency is supposed to be introduced into the game at some unknown future point as well and I wouldn't be surprised if these items are intentionally being made this expensive using the CC to nudge people into paying for things with real money.
Last Updated: December 4, 2018