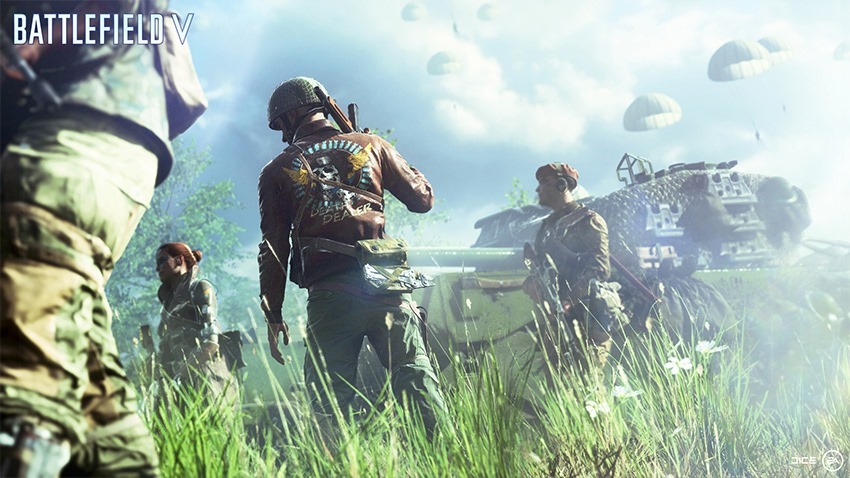 One of the biggest new features coming in this year's Battlefield V is the much-anticipated Grand Operations mode. Effectively a …well, grander version of the existing operations mode, it's a narrative-driven back and forth battle between nations over a period of three "days". Groups of teams under one banner fight to complete objectives or prevent the opposing forces from competing theirs, with wins and losses stacking over to the next day.
Grand Operations are great big expansive, asymmetric battles with up to 64 players in their own squads battling across several maps and modes over several in-game days. Instead of Operations giving squads the same shared objectives, this Grand iteration delivers more varied, multi-phase battles with spread squads sometimes having different objectives. It's wild, and a heck of a lot of fun.
Last month, EA said that Grand Operations will be coming to the game "shortly after launch," but has updated its site to indicate that Grand Operations will be in the game on launch day after all.
"A previous version of this article stated that Battlefield V Grand Operations would be available shortly after launch, based on development plans as of June 9, the date the story published," says the update. "The article has been updated to reflect that Grand Operations will be playable at launch and as part of Tides of War."
That means it won't be its own separate mode at launch, but rather as part of the event-based Tides of War mode.
"Tides of War will be an evolving journey featuring a new narrative every few months. Each chapter of Tides of War will focus on a particular aspect of the era, with unique gameplay experiences to drive players forward. We will use content, soldiers, visuals, and narrative to immerse our players deeper into the gameplay."
Battlefield V is out on PC, Xbox One and PS4 on October 19, with a beta coming before then. We recently got to play the game's alpha, and came away impressed.
Overall, Battlefield V definitely feels like Battlefield 1 in places. But in the places where it doesn't, it really doesn't. The action is more deliberate, rewarding teamwork and dedicated skill far more than any previous entry in the franchise, while also making the entire experience far more active and engaging. It's that aspect of this experience in the alpha, much more than the great visuals and sounds, fantastic weather effects, or detailed character animations that has me really excited for what DICE will bring to the table when the game releases later this year.
Last Updated: July 30, 2018