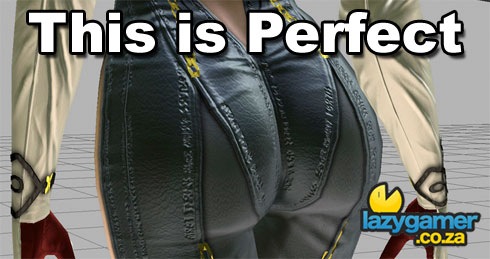 Platinum Games' Bayonetta gets released in its native Japan Next week. The game, created by the guy who brought you the original Devil May Cry and Viewtiful Joe – has been awarded a perfect score by notoriously unyielding Famitsu, Japan's premier videogaming magazine.
This makes it the twelfth game in the magazines history to achieve such an accolade, and the very first to appear on the Xbox 360. To be honest I'm a little surprised – while I've been stockpiling Kleenex, lotion and multi-vitamins in preparation for the sexy protagonist's arrival, the game itself has failed to arouse my interests.
for fans of Devil May Cry, Ninja Gaiden and similar games though, it looks like there's something special in store for you – Although any of you NOT in Japan will have to wait until early next year to get your hands on Bayonetta.
Hit the jump for the other 11 games to have gotten perfect Scores from Famitsu.
1. The Legend of Zelda: Ocarina of Time (1998)
2. Soulcalibur (1999)
3. Vagrant Story (2000)
4. The Legend of Zelda: The Wind Waker (2003)
5. Nintendogs (2005)
6. Final Fantasy XII (2006)
7. Super Smash Bros. Brawl (2008)
8. Metal Gear Solid 4: Guns of the Patriots (2008)
9. 428 (2008)
10. Dragon Quest IX (2009)
11. Monster Hunter Tri (2009)
Source : Kotaku
Last Updated: October 20, 2009