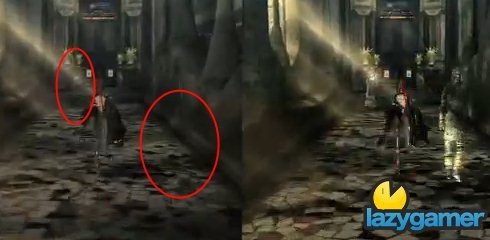 I posted up the screenshots comparing the two console versions yesterday so when I saw that GameTrailers had put together a video comparing the two I didn't really see the need to post that up as well.
However after watching the video I felt it had to be shared.
The PS3 version is poor in comparison but what is really most surprising is the fact that an entire gameplay element has been removed.
There appears to be wandering spirits in the Xbox 360 version which just don't appear in the PS3 version at all, the textures are drastically different and the fight scenes just become an obnoxious blur on the PS3. It really isn't good enough.
Oh and yes you get to see her without her hair wrapped around her.
Last Updated: October 13, 2009