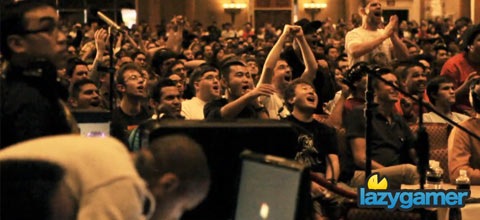 Vimeo user Richhhard has shot and edited a gorgeous looking video from the footage that was taken at this year's EVO 2010 fighting game tournament.
With over 2000 competitors and a huge love for the games and the tournament, it was a pretty grand affair with over 30 000 people watching from live streams on the internet as well. This video takes a different approach by slowing things down, mellowing everything out and focusing purely on the anticipation and bursting excitement and cheers that take place after a close battle.
Even if you aren't interested in fighting games, give it a look, it sheds a different light on gaming events.
EVO 2010 from richhhard on Vimeo.
Last Updated: July 16, 2010