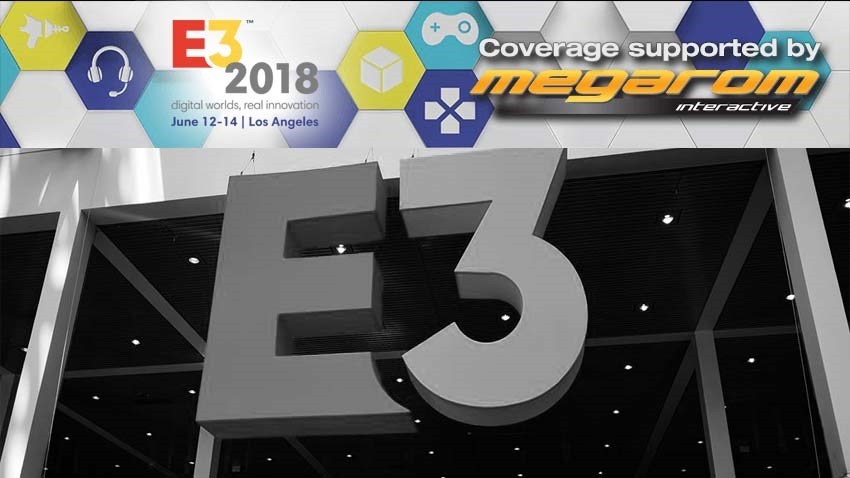 Many crazy nights. A lot of walking. Actual bed bugs that made life hell for at least one of us. Buddy, I'd do it all over again if I could be given the chance. E3 2018 has come and gone and while this year's show may not have been a trendsetting slobberknocker of an expo, it was still another amazing and energising reminder of why video games are simply the best thing ever™.
There's a ton of work that goes into E3 every year to produce all of that content, work that results in many a sleepless night and boots being thrown at heads as we cracked on until the wee hours of the morning. I'm not complaining mind you, because I frigging love it. That mad dash to get back from an expo so that we can meet local guidelines, the banter between myself, Geoff, Alessandro and Greg…It's great stuff.
This year, I wanted to capture that camaraderie. Too often, we forget about the people who make E3 happen. The PR behind the scenes who keep us up to date on interviews and are the unsung heroes of E3. The security who made this year's event a safer experience and the staff who made our job possible. We're all people at the end of the day, and that's an idea which guided my thumbs when I took some candid photos of the gang.
E3 is a machine of many hands, a crazy clockwork convention that takes no prisoners and cannot be tackled by the unprepared. I hope it never changes. Onto the pictures then! Thanks to Huawei for supplying us with a P20 Pro, which made a HUGE difference this year on covering the video game showcase of the immortals: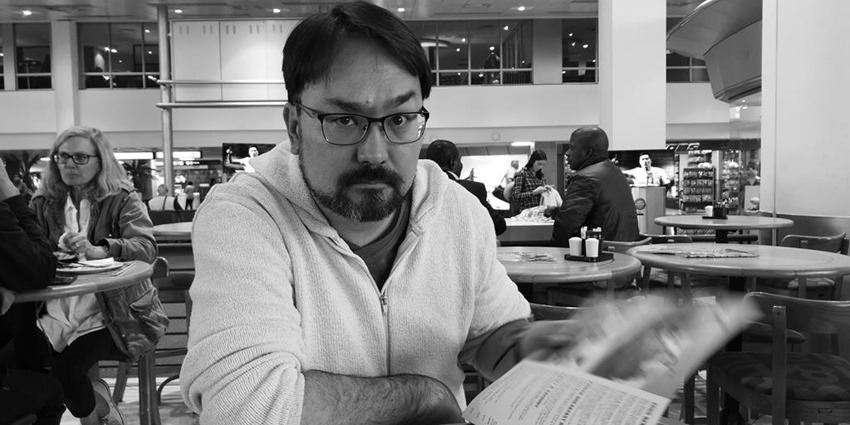 Geoff, striking a mean granddad look as we grabbed a quick supper at Mugg and Bean inside of OR Tambo.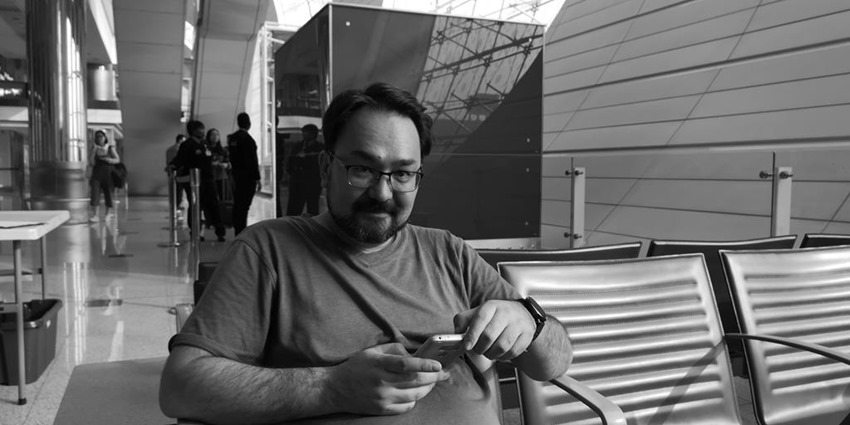 Yes, it's true! Geoff can smile.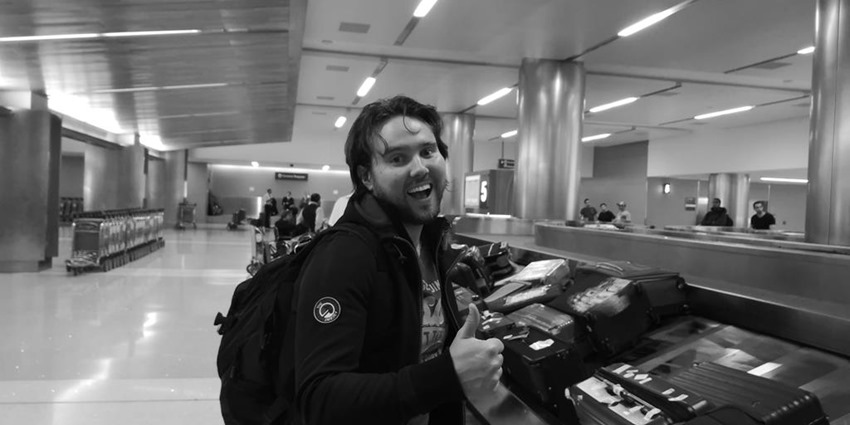 Everyone's favourite PUBG streamer, Dangerous Dave just as we landed in Los Angeles. That's not a pose, Dave's face is permanently stuck in that expression.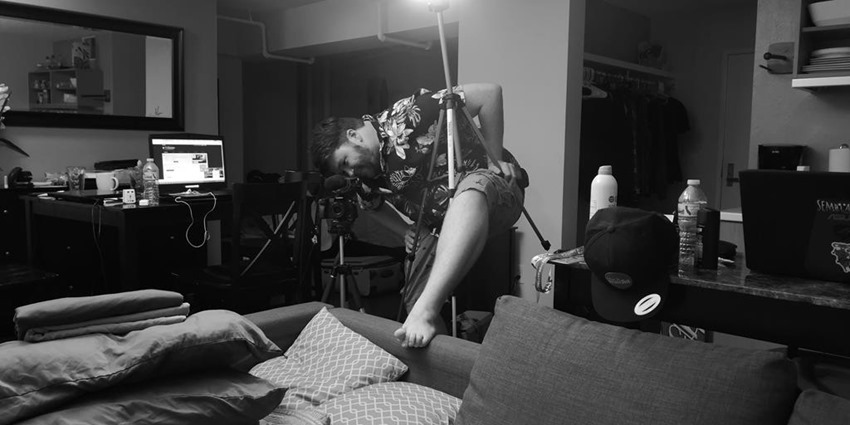 Our camera ace and all-around awesome dude, Greg Hopping Mills. Without his expertise and willingness to assume the most uncomfortable of positions, our video content during E3 would be a hell of a lot less impressive.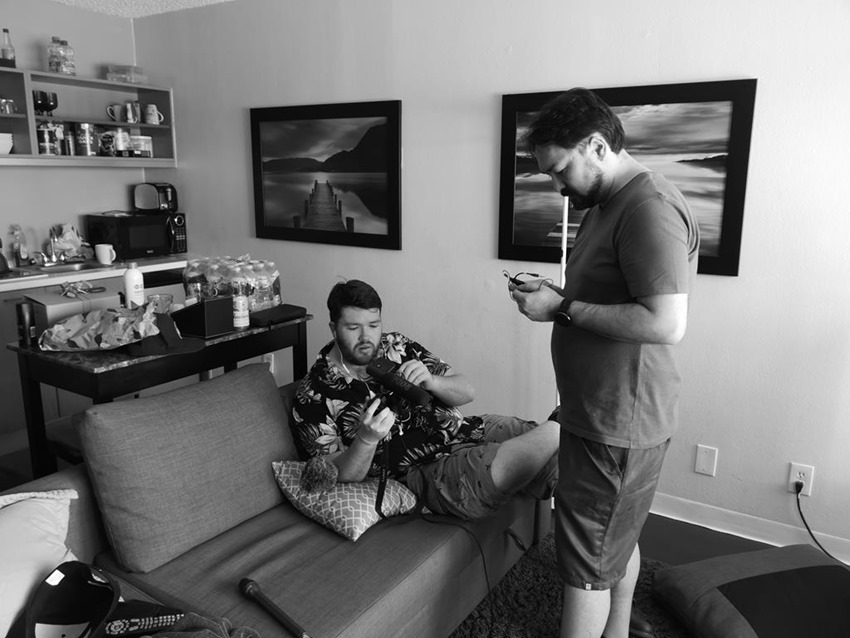 The Critical Hit E3 HQ. Tight, big enough for four and with the bonus feature of having at least one bed that was infested with bed bugs.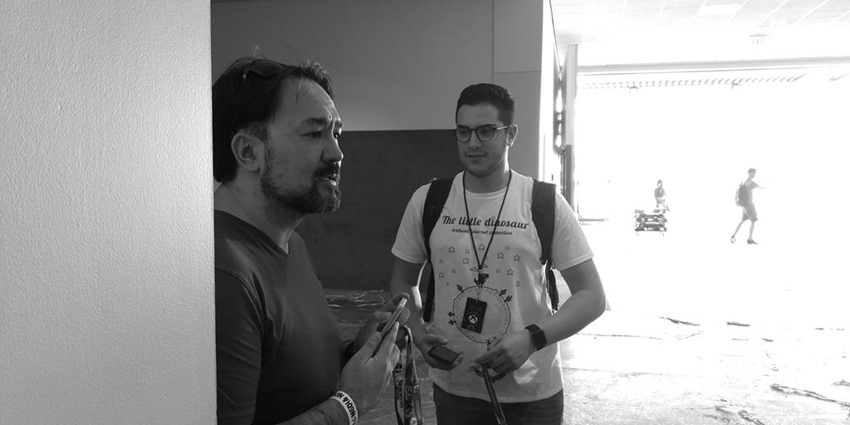 The lads, shortly after we'd obtained the most important item in existence: An E3 press pass.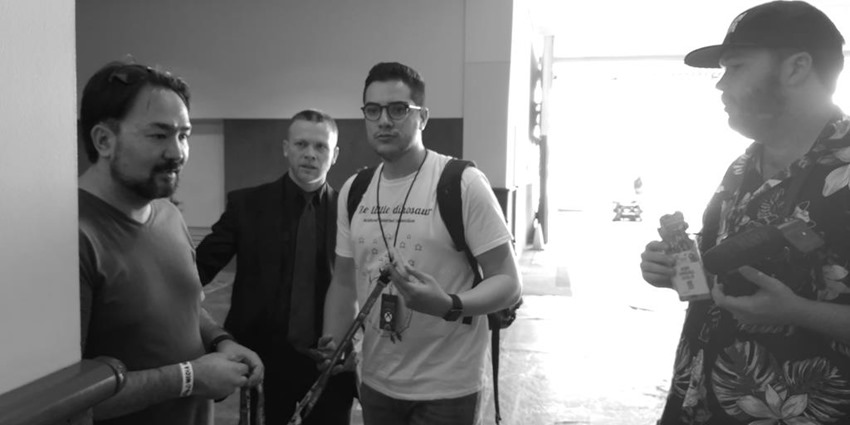 The security was none too pleased with Geoff mentioning that Firefly was a waste of time however.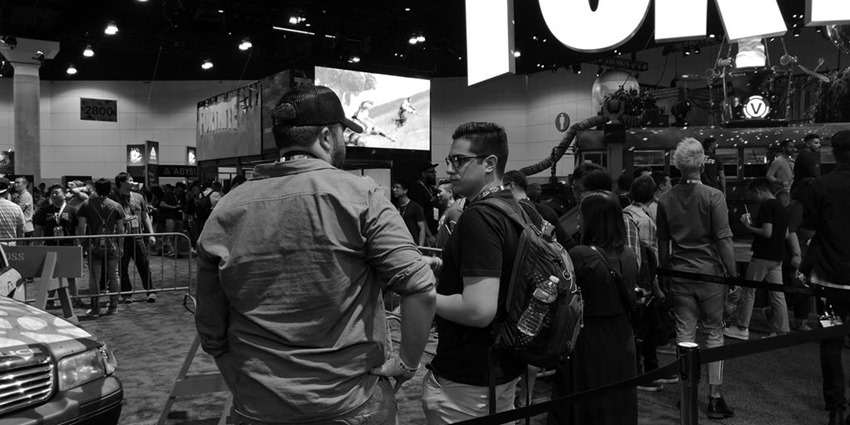 Greg and Alessandro, using a quick break in the schedule to make an E3 moment that consisted of Al being throttled by a zombie in a police car.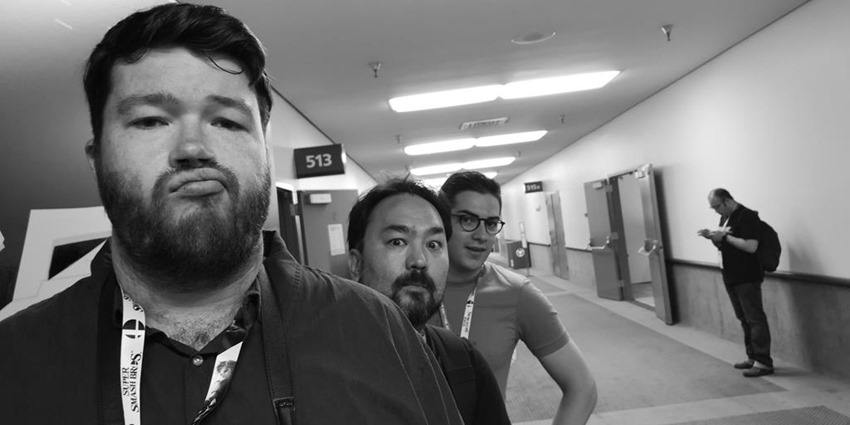 Kiss my ass Steve Martin, these are the real three amigos. Taken shortly before we got to see Cyberpunk 2077 in action.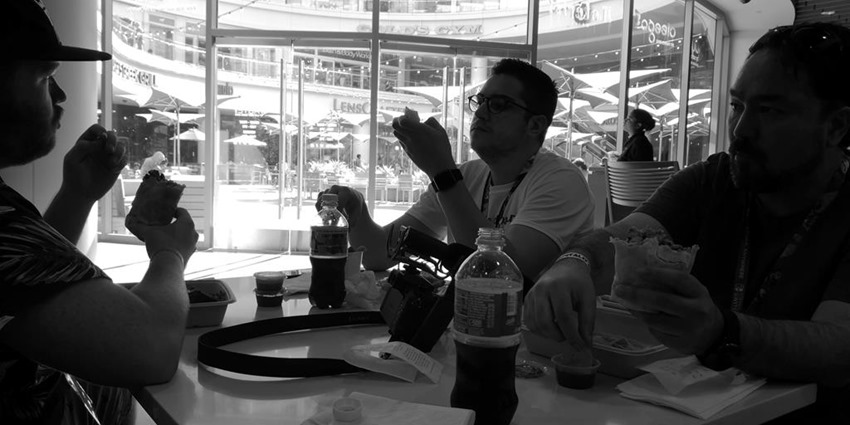 You can't cover E3 on an empty stomach! Thankfully, a nearby food court had us well-fed after a hard day of work. The gigantic burritos alone were a carb-heavy battery of flavour.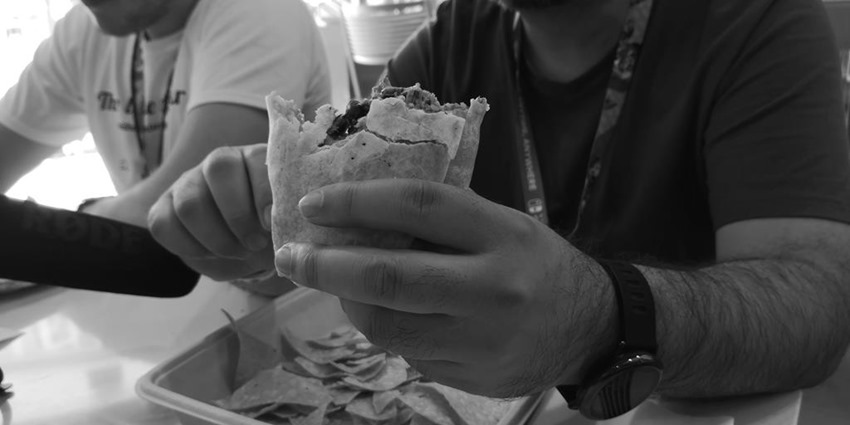 I'm not joking, those burritos were HUGE.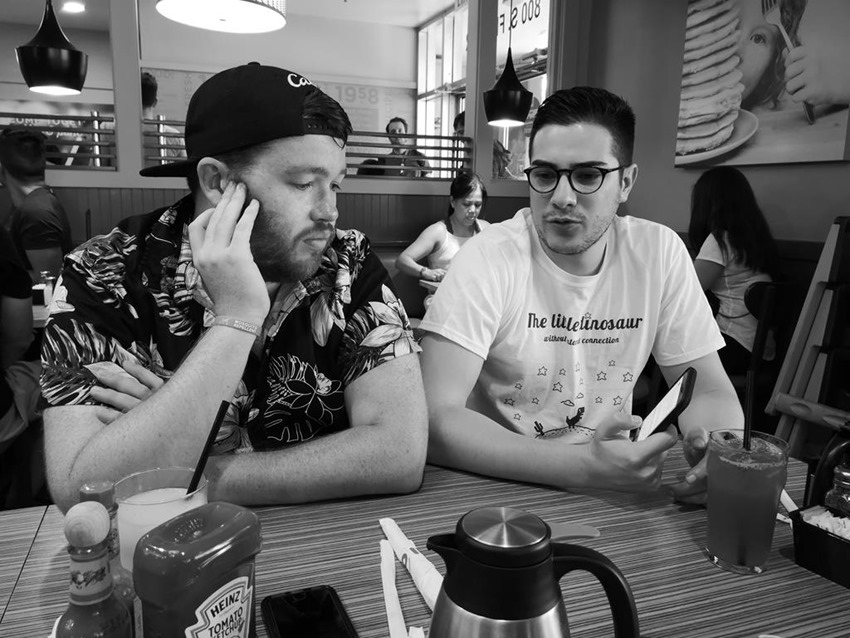 More food! Although this was probably the last time we'd visit IHOP for the traditional E3 breakfast, the establishment was still an annual haven that was filled with plenty of game journos and developers. Heck, I even had a Destiny 2: Forsaken team behind me. Rumours of there being research done on waffles as an endgame reward for successfully completing a prestige run in Gambit, are completely unsubstantiated.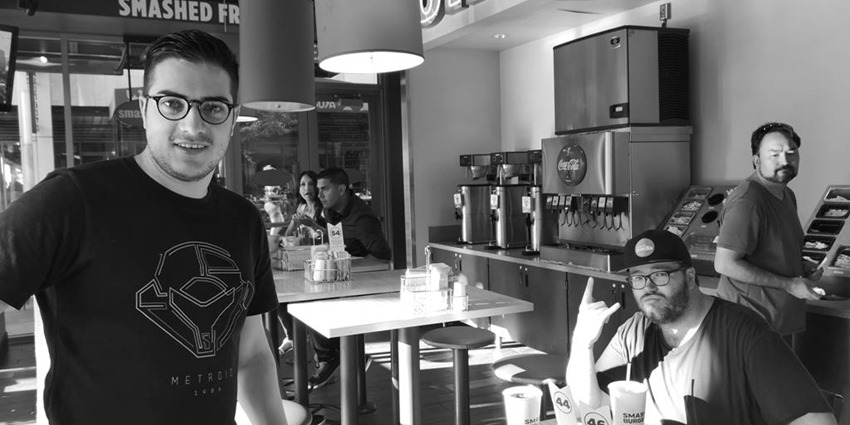 Here's how crazy E3 was: With a team of four covering the event, we barely ever saw each other during the day. Grabbing food and heading back home, was genuinely the only time we'd meet up and wax lyrical about the games we saw that day.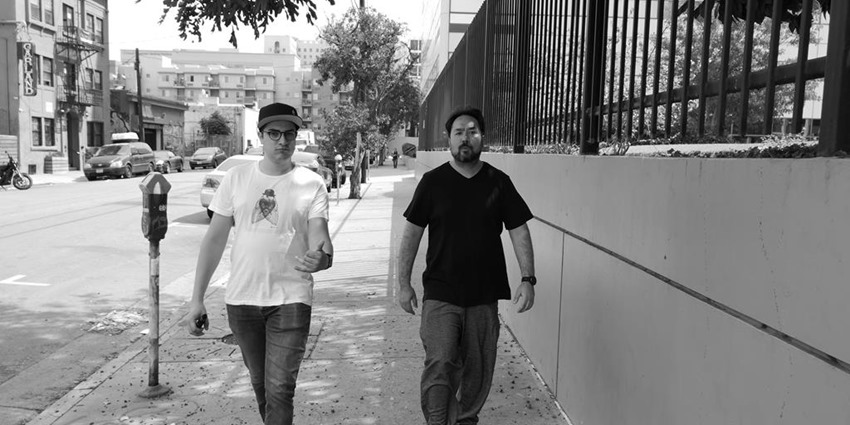 As for our HQ? It happened to be sandwiched between a chop shop, an entire street of hobo tents and at least one street corner that was filled with rotting fish, a jug of piss and human excrement. We had to toughen up if we were going to survive in Los Angeles, which explains te GTA poses that Geoff and Alessandro pulled in the photo above.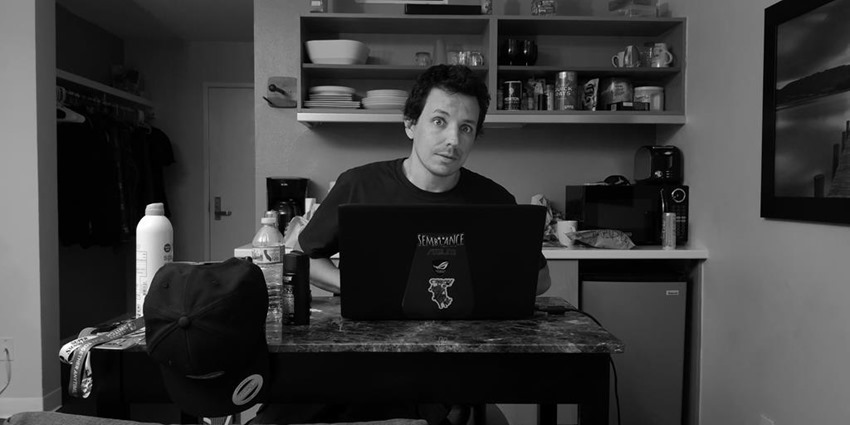 I'm a bit camera-shy, but I suppose I better have at least one photo of myself in this post. That's it really! Games, food and getting used to a three-hour sleep schedule. Thank you E3!
Last Updated: June 18, 2018