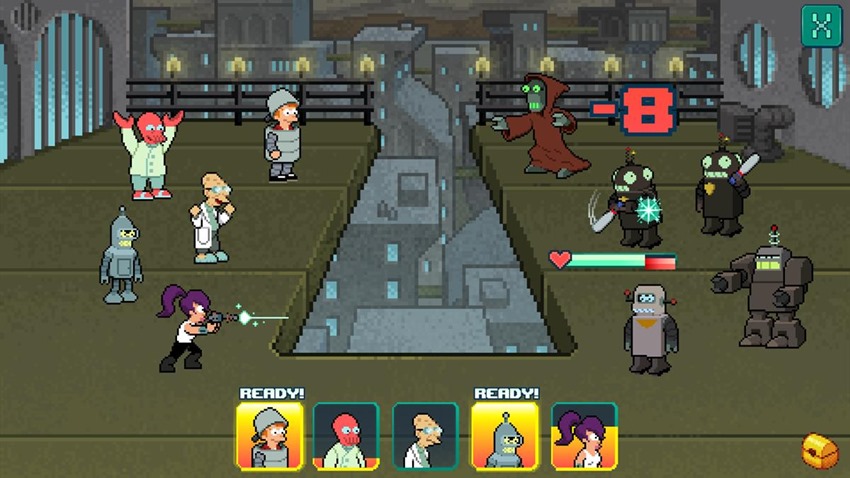 If you've ever gone up to a friend and welcomed them to the world of tomorroooooow, only to be greeted with a blank stare in response, then it's time to get some new friends. Because your current collection of pals clearly don't get you and your love of Futurama. Even years after it wrapped up for triple good with a finale that gave everyone the happy ending that they deserved, Futurama just refuses to walk off into the sunset for good.
Much like Scruffy. The janitor. MMM-HHMMM.
The latest chapter in the franchise that is telling reality to bite its shiny metal ass? Futurama: Worlds of Tomorrow, which was announced not too long ago. Beyond that initial announcement, there were no screens or teaser trailers to show off what developers JamCity,TinyCo and FoxNext Games were up to. Until today that is. Feast your human eyeballs on these promotional images and a brief trailer that reunites the cast back together yo:
"I'm proud to say that Futurama lives! In mobile-video-game teaser trailer form, anyway," Futurama creator Matt Groening said in a press statement via AllGamesDelta.
If you squint, it's kind of like a little episode!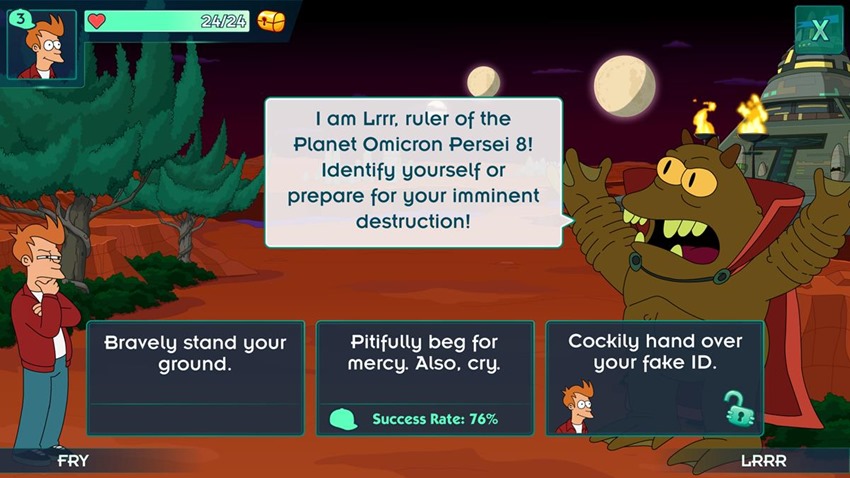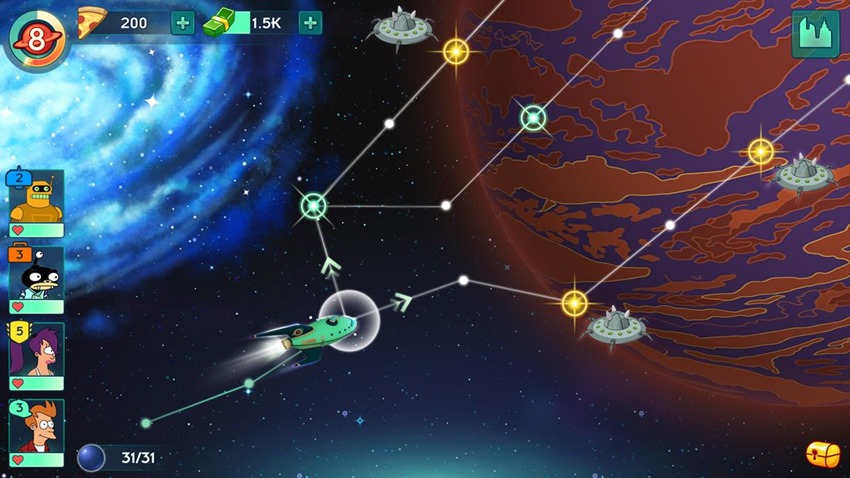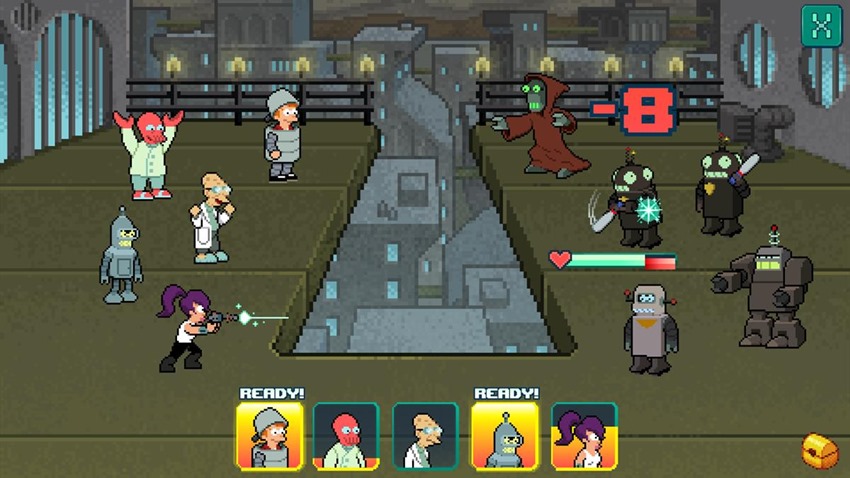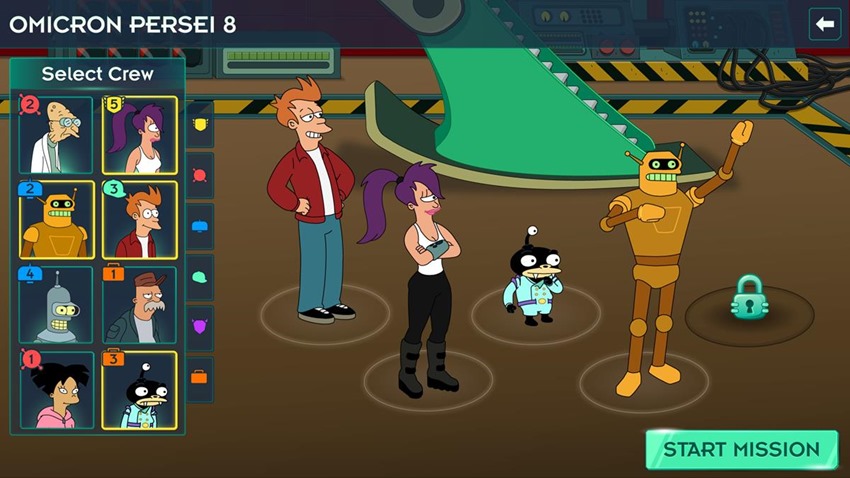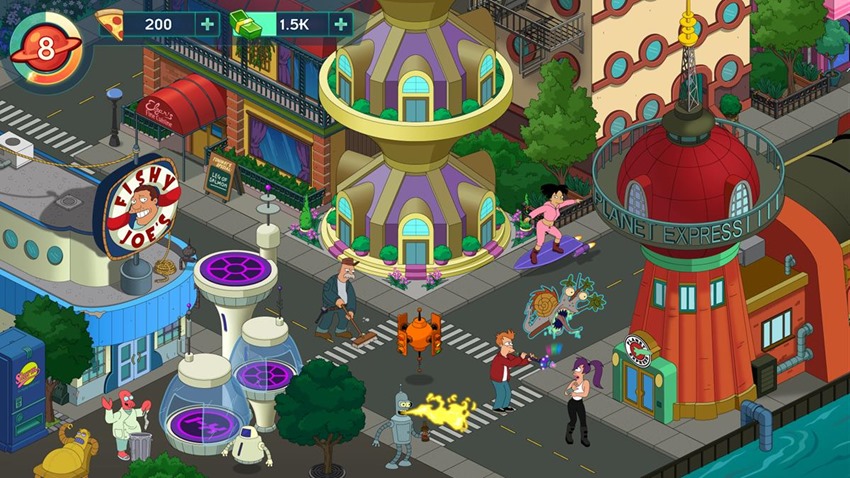 As for the actual game, it looks like it'll be a mash-up of what Jam City calls "simulation, combat, galactic exploration, and choose-your-own-adventure mechanics ". So sort of like The Simpsons: Tapped Out but with hopefully cleverer maths jokes:
The game features two main settings: New New York, which focuses on simulation and character progression gameplay, and Space Adventures, in which players will explore and battle their way through planets, nebulas, and other weird stuff across the Futurama universe.

In New New York, players will focus on rescuing characters, collecting special items and materials, expanding their characters' capabilities by leveling them up and crafting ability-defining character outfits, and tackling story-driven quests.

Events that occur in New New York will often move the game's overarching narrative forward, by allowing players to assemble a crew of their favorite Futurama characters and take to the stars for Space Adventures. While traversing the depths of space, players will fight alien enemies in retro arcade-style combat, rendered in beautiful 16-bit graphics, and explore strange lands in which their choices determine their fate.
Will there be freemium stuff added to the mix? Is Bender still the greatest? The answer is, of course, yes, meatbag. I am surprisingly okay with all of this because I'll take more Futurama in whatever shape or form if it pops up. Futurama: Worlds of Tomorrow will be out "soon" on mobile devices. Hopefully with seductive velour DLC as well.
Last Updated: May 18, 2017