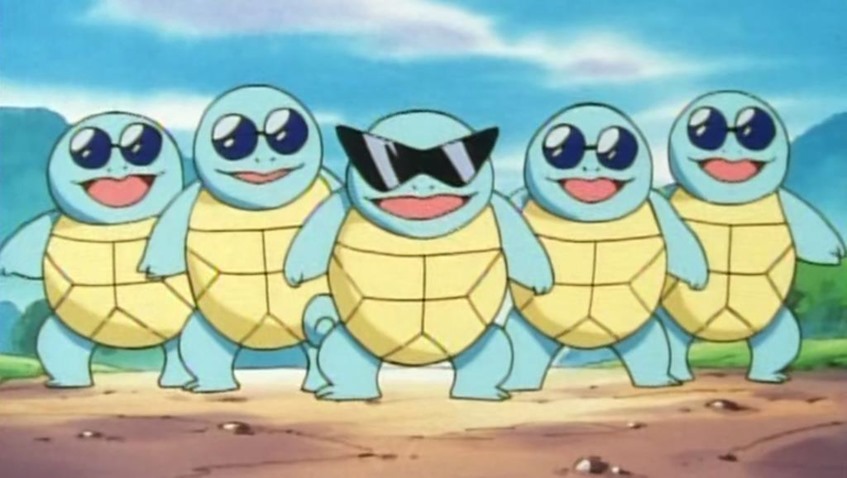 I don't know about you guys, but the idea of Pokémon kind of horrifies me. Think about it for a moment: Kids roaming the wilds of their various regions, spending day and night capturing Pokémon that have the power to turn reality into a bad dream. Sweet Arceus, that is way too much power for any one kid to handle.
Power that pales in comparison to Pokémon's most powerful force: The Squirtle Squad. Remember them? Introduced early on in the anime series, the Squirtle Squad was led by Ash Ketchum's OG water-type. They had attitude, spunk and they knew it. There was also a sense of haute couture, as the Squirtle Squad wore sets of sunglasses that proved that they were the maddest mother-lovers around.
Especially Ash's Squirtle. I mean, look at these guys: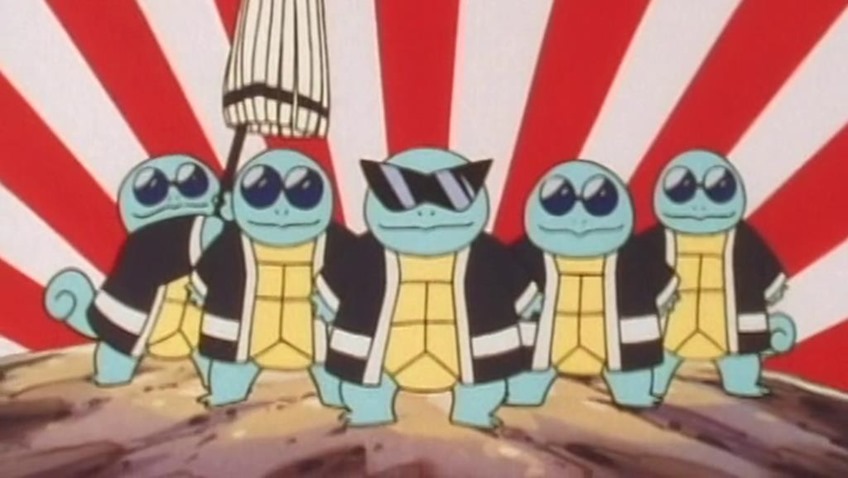 Here's where the good news kicks in. The Squirtle Squad is coming to Pokemon Go in an upcoming Community Day event, where this specific and fashionable Squirtle will be available to catch while you're out in the wild. If you're cool enough to do so that is. Also awesome, is that players will be able to unlock one hell of a Blastoise for their collection, that happens to come equipped with a moveset that includes Hydro Cannon.
It's the first time that developer Niantic has decided to drop a themed Pokemon on players that isn't a Pikachu for once. They couldn't have chosen a better alternative, than the Boss Hogg of Squirtles. You'll have a chance to get your mitts on the attitude-spewing ass-kicker from July 8, when the Pokemon Go Community Day begins.
Just don't let it near any Charmanders, ya dig?
Last Updated: July 3, 2018