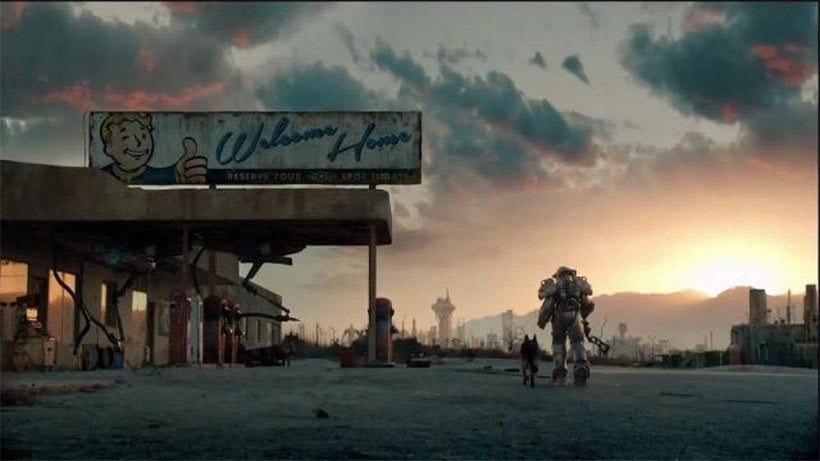 Fallout 4 has sold through about a billion copies now (unconfirmed, totally made-up estimate), with just about everybody who plays games getting lost in the Wasteland. It's a pretty damned amazing game, even if it is a bit of an unstructured experience. Thankfully, the game as a whole is greater than the sum of its often disparate parts.
It's a damned popular game – but how much of that is down to marketing ad spend? While it's impossible to really quantify that sort of thing, we can tell you that Bethesda spent a heck of a lot of money marketing it. According to ad analytics firm iSpot.tv, Bethesda spent $14 million just on TV ads for the game; and that's only for domestic ads within the United States.
"Four separate ads ran 779 times across 21 networks, accounting for just under 15 percent of the gaming industry's total spend for the month," says Venture Beat.
Bethesda's TV ad spend came only second to Activision, who "spent an estimated $18.6 million running 11 different ads 2,475 times in November. Over 90 percent of this push has gone toward promoting its new Call of Duty game, Black Ops III, with less focus on Guitar Hero Live and Destiny."
EA's come in third with nearly 10% of US TV video game ad spend with most of its budget pushing Star Wars Battlefront. It may not have been worth it – given reports that the game is underperforming at retail.
Ubisoft's in at number four, pushing Assassin's Creed: Syndicate and Just Dance 2016 and of course, that super sexy Rainbow Six Siege ad featuring Idris Elba.
It's quite a change from the first half of the year. In April, we saw most TV ad spend being done by mobile players, like King, Rovio and Supercell, who spent far too much money last year punting Clash of Clans.
TV video game ad spend in a handy-dandy chart: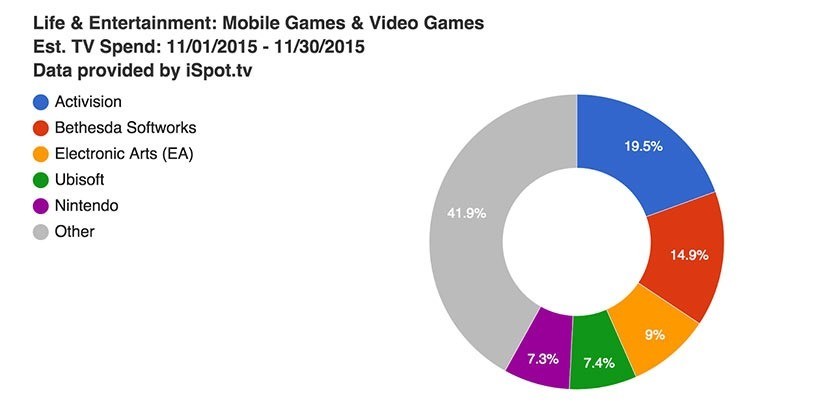 Here's one of those ads:
Last Updated: December 8, 2015