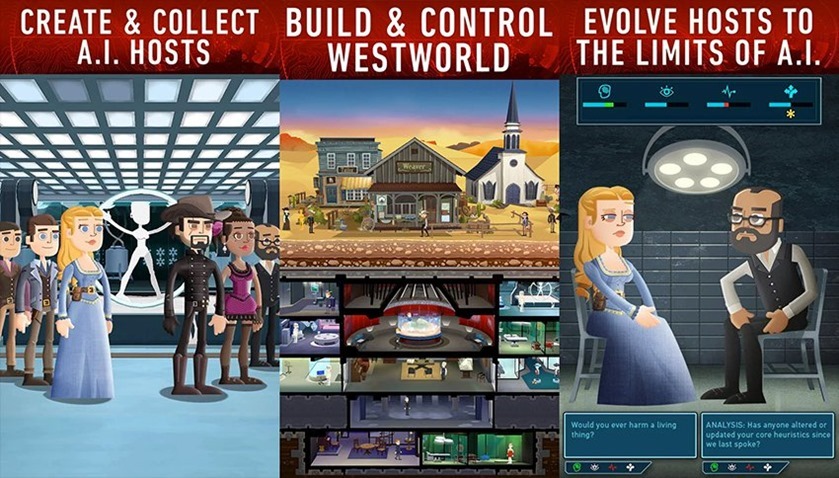 Game publisher Bethesda has filed a lawsuit against Warner Bros Interactive Entertainment and Behaviour Interactive. They allege that Warner and Behaviour ripped off Fallout Shelter to create their newly released Westworld mobile game – and given that Behaviour Interactive helped create Fallout shelter, there's some merit to the claim.
Behaviour breached its contract with Bethesda and utilized its restricted access to Bethesda's intellectual property, including Bethesda's copyrighted code, trade secrets, and other rights, to compress its development timeline, reduce costs, and quickly bring the Westworld mobile game to market, and offer players the widely popular gameplay experience found in Fallout Shelter," says the suit." Bethesda is suing for copyright infringement, breach of contract and misappropriating trade secrets. They want a trial as well as damages.
Westworld was released on iOS and Android last week, and bears more than a striking resemblance to Fallout Shelter, including game design, art style and animations. Crucially, Bethesda alleges that a bug that was present in early copies of Fallout Shelter is present in the release code for the Westworld game, which they say is evidence that Fallout Shelter's code was repurposed. Bethesda said in its suit that Behaviour uses "the same copyrighted computer code created for Fallout Shelter in Westworld," and that the bug which was fixed for the release of Fallout Shelter is still present in Westworld. Oops.
Bethesda hired Behaviour Interactive to help them developer Fallout Shelter in 2014. The game has since been released on just about everything, Rivalling Skyrim for its platform ubiquity. It was most recently released on the Nintendo Switch after success on mobiles as well as consoles. In 2016, after Westworld's success, Behaviour was contracted to develop a game for Warner Bros, and it seems they may have tried to get away with doing as little a possible.
Last Updated: June 25, 2018