Bioshock is rumoured to have gotten a 10/10 in the latest OXM magazine.
I have been unsure about this game for the past few months as I was worried the hype was going to be to much for it but it looks like it is going to pull it off.
-Inconceivably great plot
-Tough, scary combat
-Perfect location design
-Stunning soundtrack and audio effects
-Endless variety of weaponry
Doesn't that just sound awesome? Now I am truly excited about this game.
[Update] PC Gamer rated it at 95%… Check the picture after the jump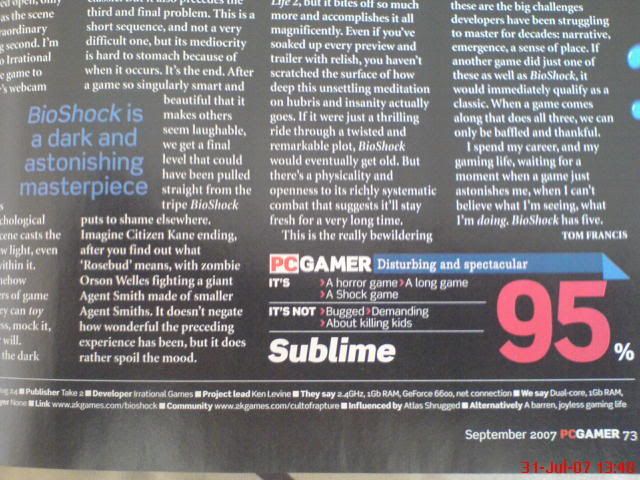 Link to » Bioshock gets 10/10 in new OXM Gamers-Creed: Anything, Everything Gaming News
Last Updated: July 31, 2007